Home Improvement:
3 Things a Professional Painter Must Have
No matter if you're new to painting or a veteran like me, one thing is clear, you have to have the right tools for the job. The right painting tools can make your job easier, safer, and faster. 
They can even save you money. Having the proper tools is the key to efficient, polished results. You don't need to have all kinds of fancy painting gadgets and accessories, just some fundamental essentials. 
To make it easy, we've compiled a list of three must-have products we think every painter should have on hand. Keep reading to find out more about them and where you can shop for all your painting essentials.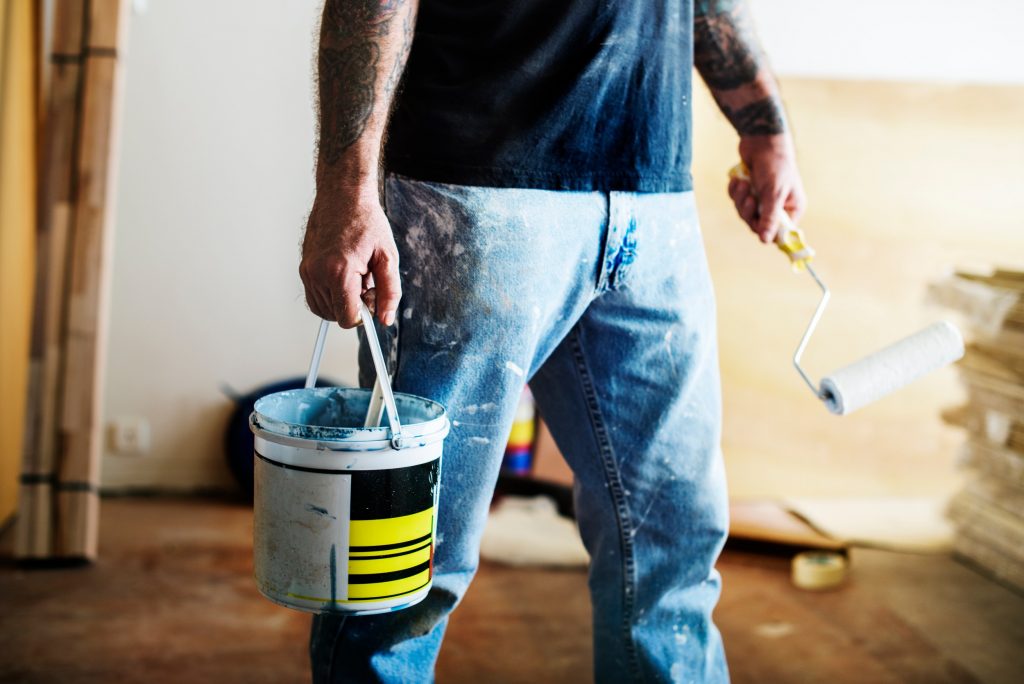 Product 1: Pro Series 3-In-1, 6 Ft. Scaffold, Job Desk, and Utility Cart
Easy to move, store, and transport, the Pro-Series 3-In-1 Take Apart Adjustable Rolling Scaffold is ideal for professional painters or DIY enthusiasts. Use the mobile platform for tackling weekend projects like painting, cleaning, and installations. 
The take-apart design is easy to dismantle and break down. When fully assembled, the Pro-Series Wheeled Storage Rack can fit in the trunk or the car for easy mobility and underneath for easy storage that won't take up much space. The 3-in-1 design makes it easy to customize the Rolling Scaffold Bench for any needs. 
Use to safely tackle projects out of reach or as a sturdy seat for projects that require crouching and sitting. The adjustable platform makes it an excellent mobile workbench that will save your back and reduce fatigue. 
Product 2: Painter's Touch 2 x Ultra Cover Paint & Primer
With this gloss spray paint, you'll get two times the coverage, fast and easy application. It's rated as superior paint over other products and will provide you with excellent coverage in a smooth, durable finish. 
Available in a wide selection of trends, colors, and finishes and usable on various surfaces, this product is sure to make your painting job a lot easier. 
Product 3: Painter's Touch 2 x Ultra Cover Paint & Primer Gloss White
In a gloss white finish, the Ultra cover 2x Enamel Spray is designed to provide long-lasting protection and durability. With easy coverage and dry fast to a tough attractive finish, you'll be sure to add this to your next paint job. The advanced spray system allows you to spray at any angle, even upside down, for those hard-to-reach areas. 
A comfort spray tip with a wider finger pad to reduce fatigue caused by continuous spraying.
Get Your Painting Essentials at Your Local Fix & Feed Store 
If you're a painter looking for your next job's essentials, you can find everything you need at a Fix & Feed store near you. We are a family-owned hardware store with high-quality products and unmatched customer service.