5 Reasons To Buy Deep Fryers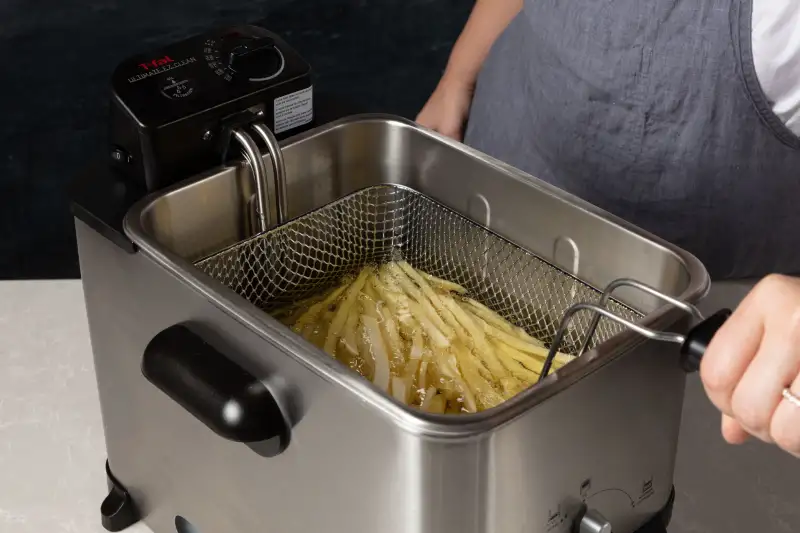 Cooking is an important skill that everyone should master. Not only is it a necessary life skill, but it can also be a lot of fun. There are many different ways to cook food, but deep-frying is one of the most popular methods. A
deep fryer
allows you to deep fry food in your own home. They are easy to use and to find. You can get one at your local
hardware store. 
Why You Should Get A Deep Fryer Sooner Than Later
When it comes to deep fryers, there are many different options on the market. If you are struggling about buying one or not, here are five reasons why you should buy a deep fryer:
1. They're great for making fried foods at home
If you love fried foods, a deep fryer is a perfect appliance for you. You can make your favorite fried foods right at home easily and quickly. This includes french fries, chicken fingers, onion rings, and more.
2. They're easy to use
Most of them have a simple on/off switch, and they come with a variety of different temperature settings. This makes them easy to use for anyone, regardless of cooking experience.
3. They're a great way to save money
Deep fryers can be bought for a relatively low price, especially compared to other kitchen appliances.
4. Saving oil 
Using a deep fryer to cook lessens the amount of oil wasted considerably because it prevents spillage.
5. Faster frying process 
A deep fryer also cooks food faster than other cooking supplies so that you can have your food ready in no time.
What You Can Make in a Deep Fryer
A deep fryer can make all sorts of food, but some things work better than others. Here are some ideas for what you can make in a deep fryer:
Chicken nuggets

Chicken fingers

French fries

Onion rings

Fish and chips

Fish fingers
You can prepare these dishes and many others. Whether you're cooking for a large crowd or just a small family, there's something for everyone to enjoy. This makes the deep fryer a very versatile piece of kitchen fixture.
Get a Top-Grade Deep Fryer at Fix & Feed
At Fix & Feed, we have a wide range of top-grade Bayou Classic Deep Fryers that are perfect for any occasion. We also have a variety of other kitchen hardware and tools, so you can get everything you need in one place.
If you're looking for a durable, reliable deep fryer that will last for years to come, then we highly recommend the Bayou Classic Deep Fryers. We have a variety of sizes and options to choose from, so you can find the perfect one for your needs.
When it comes to getting a top-quality deep fryer, Fix & Feed is the place to go. Stop by your nearest store today and take a look at our selection. We're sure you'll find the perfect deep fryer for you.