6 Common Home Repairs You Can DIY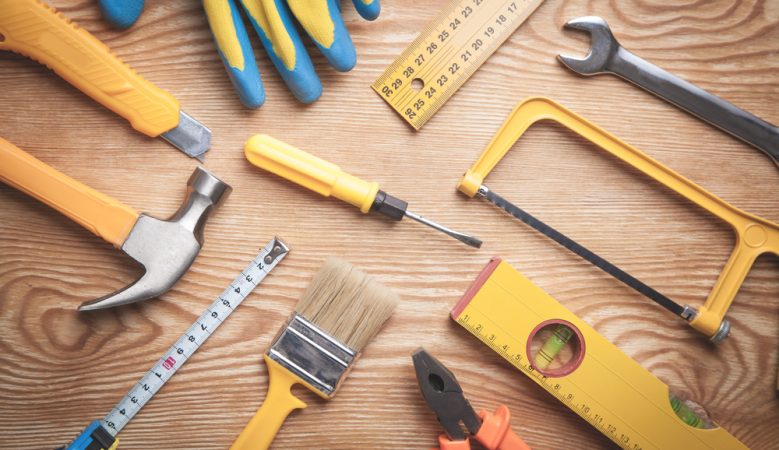 As a homeowner, you know that home repairs are inevitable. Whether it's a leaking faucet, a clogged toilet, or a hole in your wall, home repairs can quickly add up to thousands of dollars if done through a handyman. Save money and become a DIY master by taking care of your home with these six easy repairs.
Tighten a Loose Showerhead
If your showerhead is wobbly, add a couple of squirts of expanding foam to lock it in place. You can also use expanding foam to encase any loose pipes where they belong.
Add Missing Screws on Doors or Cabinets
Over time, screws can fall off and leave your doors or cabinets unstable. A cordless power drill can help you add new screws or replace washed ones in record time.
Patch Your Drywall
Drywalls are extremely susceptible to damage. If you accidentally created a dent, crack, or hole on your living room wall, apply a repair patch to cover it up like nothing happened.
Fix Sticking Drawers
Sticking drawers can quickly become a real pain when you're trying to get cooking utensils. For this easy DIY project, remove your drawers to inspect the slides. Clean the tracks with a wipe and coat them with lubricant spray. For best results, you can lubricate the rollers as well to help them spin easily.
Caulk Your Bathtub
If you see mold or dirt building underneath your tub's caulk, there's no need to call a handyman. Simply apply white acrylic latex caulk in any gaps or creases to give your tub a clean and smooth finish. It's a quick and cheap way to tackle this type of repair.
Fix a Leaky Roof
A leaky roof can hinder your home's structural integrity and give way to mold or mildew proliferation. Use roof sealant on any compromised areas of your roof to provide it with a waterproof finish instantly. 
Become a DIY Master with Fix & Feed Help
At Fix & Feed, you can find all the tools you need for your DIY projects and more. Become a DIY master by stocking up on the essential tools and equipment you'll need to tackle any home repair. Visit our Commerce, Sulphur Springs, Bonham, or Quinlan stores to learn more about our in-store promotions and get personalized assistance from our fantastic team.