What You Need To Know About Smoke Alarms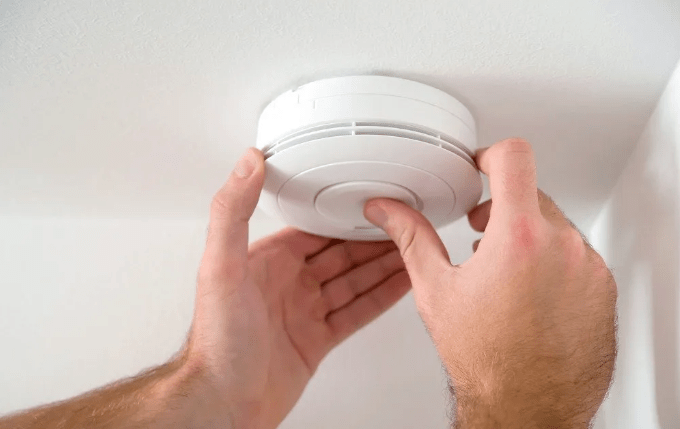 Did you know that having a smoke alarm in your home could save your life? According to the National Fire Protection Association, smoke alarms cut the risk of dying in a fire in half. So if you don't have one already, it's time to head to the hardware store and pick one up. 
In this blog post, we'll discuss the importance of smoke alarms and where to place them to protect your home strategically.
The Importance of Smoke Alarms
Smoke alarms are an important part of any home's fire safety plan. They alert occupants to the presence of smoke, but they can also give you valuable time to escape.
According to the National Fire Protection Association, three out of five home fire deaths happen in homes with no working smoke alarms. That statistic is sobering, but it's also preventable.
Where To Place Your Smoke Alarm
Smoke alarms should be installed on every level of your home, including the basement. They should also be placed outside each sleeping area and inside each bedroom. Install alarms in both the ceiling and high on a wall for the best protection.
Test your smoke alarms monthly to ensure they work properly, and never disable them. If they go off while cooking or taking a shower, simply wave a towel at the alarm to clear the air and reset it.
What Are The Different Smoke Alarm Types?
There are two types of smoke alarms: ionization and photoelectric. 
Ionization smoke alarms are better at detecting fast flaming fires, while photoelectric detectors are more sensitive to smoldering fires. So it's a good idea to have both types of detectors in your home.
Get All Your Home Supplies At Fix & Feed
If you want to replace your smoke alarms or are looking to install them for the first time in your home, you can find the First Alert: 9 Volt Smoke Alarm at our hardware stores. It's better to start protecting your home as soon as possible so that each alarm will cost you only $7.59. Get a bunch for your home!
Fix & Feed has become an example of hard work and customer loyalty. Inside our 4 stores in Texas, you'll find top quality brands, the best products, and friendly staff. We have all the knowledge to share with you and help you make the right choice.