How To Use Tire Sealant in Tractor or Riding Mower?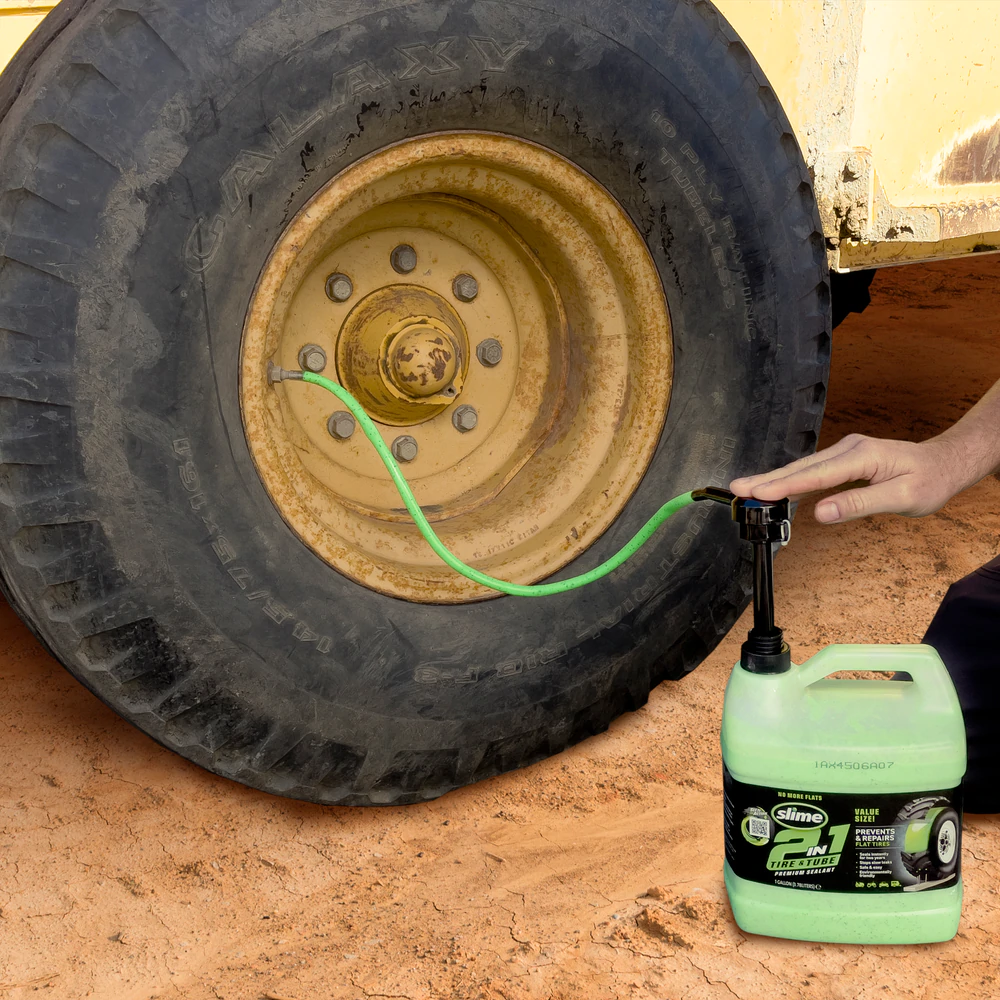 When you have a tractor or riding mower, keeping the tires in good condition for daily tasks is important. You can use
tire sealant
to help keep the tires inflated and prevent them from going flat.
Tire sealant will help you fix leaky tires and even prevent them from happening in the first place. You can easily find it at your local hardware store. It is an excellent tire treatment, but do you know how to use it properly?
Steps You Can Follow To Use
Tire Sealant
1. Find A Safe Place To Do The Job
Safety first. Always remember to take all the necessary security measures. Work on a solid surface and avoid working next to a road or a highway. You can also put a stone or a piece of wood behind the wheels to prevent them from moving.
2. Remove the Valve Core
Use a core remover to take out the valve core. If you don't have one, you can use a pair of pliers. Gently twist the pliers until the core pops out. Once you remove the valve core, put it in a safe place where you can find it easily later on.
3. Apply Tire Sealant
Once the vale core is removed, you can begin applying the sealant. Pump the sealant into the tire through the valve stem opening. Make sure you fill the entire tire with sealant.
4. Put the Valve Core Back in Place
After applying the sealant, put the valve core back in place. Use a core remover or a pair of pliers to screw it in until it's tight.
5. Inflate the Tire
Once you have applied the sealant, inflate the tire to the recommended pressure. You can find this information in your tractor or riding mower's owner manual.
6. Check Tires Pressure Regularly
It's not enough just to use tire sealant. Check tire pressure regularly, especially after the first few days of use. This will ensure that the tires are properly inflated, and the sealant is working correctly.
Keeping your tractor or riding mower tires in good condition is important for your safety and the lifespan of your equipment. Tire sealant can help you do that, but make sure to use it correctly following these steps.
You Can Buy Tire Sealant at Fix & Feed 
Fix & Feed is a great place to buy tire sealants because we carry various brands and types. We also have staff who can help you choose the right product for your needs, and we'll make sure you get a great price on it. You won't find a better deal anywhere else. Visit Fix & Feed, your trusted hardware store.