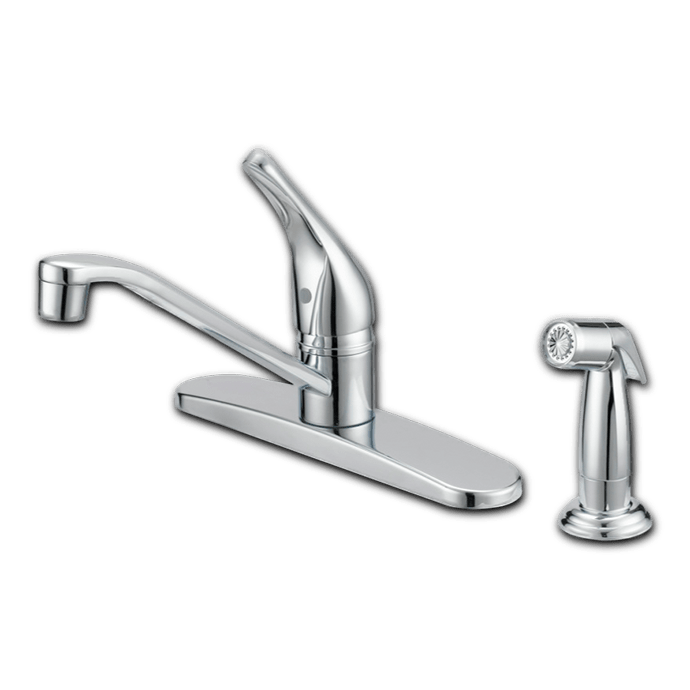 Ultimately, your kitchen will reflect how you live. Because there are no hard-fast rules on where the budget must be spent in the kitchen, how you splurge and save your money will depend on what's most important to you. 
The gourmet cook can justify an inflated budget for appliances and then splurge on a professional range. The entertainer sees a warming drawer and wine cooler as necessities. The busy families need storage, storage, and more storage. 
Appliances 
Be practical and look for energy-efficient appliances with warranties – arguably, you'll use appliances more than other features in your kitchen. But be sure to maintain a balance between what you spend on appliances and cabinets. 
Hardware 
Knobs, pulls, and handles can refresh the look of an entire kitchen – talk about a budget remodel. You can practically spend as much as you want on cabinet "jewelry," as there are wide ranges available for any budget. 
Overall, changing hardware provides a fast, affordable cabinet refresh. If you want to save money, choose the same type of pull you already have – switch knobs with knobs and pulls with pulls. 
As for finishing, you can update the look of your kitchen on the cheap by trading brushed stainless steel hardware for more on-trend oil-rubbed bronze, pewter, and other time-worn, aged-looking metals.
Faucets 
Remodeling a kitchen is full of big decisions, from appliances to backsplash tile to lighting fixtures. Compared to these, picking out a faucet for your kitchen sink can seem like a small task. However, your new tap is a significant factor in your new kitchen's functionality and style and deserves careful consideration when making a selection. 
To help make this decision a little easier, we've shared our favorite product pick.
Product Pick: Boston Kitchen Faucet, 8 Inch.
The Boston Kitchen Faucet is made of a metal lever handle with durable metal construction. It has a chrome finishing and stainless steel throughout. It's the perfect addition for your kitchen renovation and will add a sleek finish to the sink. 
Shop at Your Local Texas Hardware Store 
If you're looking to find a kitchen faucet for your kitchen renovation, Fix & Feed is a trusted, local Texas hardware store with four locations in Commerce, Sulphur Springs, Bonham, and Quinlan. The team at Fix & Feed is equipped to answer your questions and locate what you need. Not to mention, our pricing on quality products sets us apart from competitors.