Low-Cost Fencing Project in Texas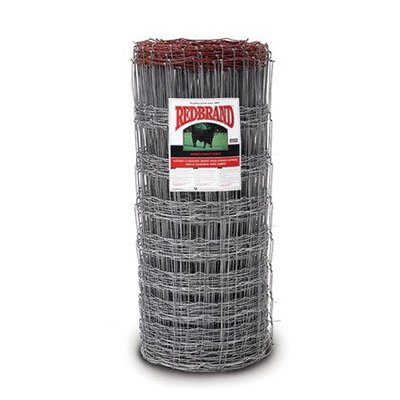 If you are looking for affordable ways to build a fence for your property, Fix & Feed has got you covered. Find all the materials you need at Fix & Feed, your trusted hardware store in Texas. 
Contact us today, and we will help you find the right materials for your project at an affordable price.
Our Top Products
Fences come in different sizes and styles, with the most popular materials being steel. Steel fences are cost-effective, durable, and easy to maintain.
Our quality fencing is great for protecting your property and keeping your animals safe. At Fix & Feed, we offer high-quality field fencing and gate systems that are attractive, secure, and long-lasting. Here are some of the best products we offer.
Field Fence
Our field fence provides strong confinement and prevents animals from putting their heads through the fence. This fence is both strong and flexible enough to install over hilly terrain.
Our field fences come in two different sizes:
Sizes
Red Brand Barbed Wire 
These are our two types of barbed wire:
2 Point Defender – 12-1/2 GA

4 Point Ruthless- 12-½ GA
Our Red Brand Barbed Wire is built to contain your animals and secure your property safely. Our Red Brand Barbed Wire is made of top quality steel.
This barbed wire for fences features steel.
This high-performance wire can be used for both residential and commercial. And are a great way to contain animals. 
The barbs remain strong and sharp. The double wire-reverse twist cable design creates a strong, dependable wire that won't sag and keeps barbs in place.
Gates 
At Fix & Feed, we offer top-quality gates of different sizes and features.  
Tubular Gates

Bow Gates

Walk thru gates

Head Gate 

Automatic Gates
Build Your Fence on a Budget 
If you're thinking of fencing your backyard or farm, explore the fence supplies and materials that only Fix & Feed offers.
We provide the best materials and products at affordable prices. Let us help you enhance the look of your property and protect your business.