Spotless Surfaces With Heavy Duty Cleaning Wipes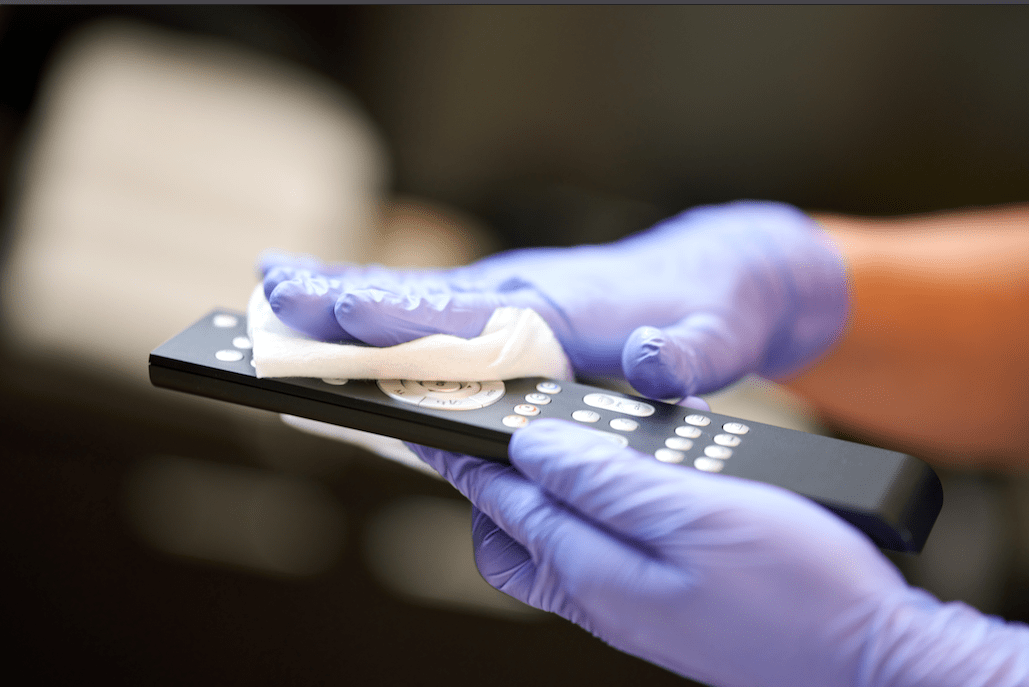 Cleaning isn't always the most fun activity, but it's a necessary one. Especially if you have kids or pets – they tend to be messy! While there are many different ways to clean your home, cleaning wipes is one of the easiest and most convenient. And thanks to their heavy-duty design, they can tackle even the dirtiest messes. 
If you're looking for an easy way to get your cleaning done fast, consider using some heavy-duty cleaning wipes! Here's a list of things they can help you remove.
Thousands of Purposes & Uses
A Stainless Vehicle
Heavy-duty cleaning wipes are a quick and safe solution to clean the inside and outside of your vehicle. 
They're able to remove:
Grease, oil, and tar

Brake dust and grime

Food and drink stains

Bug and bird messes

Scuff marks
You can use it on almost any vehicle and surface, such as:
Fabric and carpet

Leather, vinyl, and metal

RVs, ATVs, and boats

Interior and exterior such as the wheels, motor, windows, doors, steering wheel, etc.
With the Citrus Scent Heavy-Duty Cleaning Wipes from Tub O' Towels, you'll save up an unnecessary trip to the car wash just because of a small stain and get the mess cleaned up in no time, leaving a pleasant citrus scent behind.
A Quick Clean Up For Homes
A house can get pretty messy, especially when pets and children are around. If your child has begun to draw on the walls or your pet bird has made a poopy mess on your floor, heavy-duty cleaning wipes are just what you need.
These efficiently remove:
Permanent marker

Food and drinks stains

Lipstick and nail polish

Gum and kid graffiti

Ink, chalk, glue, wax, and dust

Any pet mess
And you can easily use them on any surface, such as:
Lawn and garden equipment

Outdoor grills and furniture

Bathroom tiles and floor

Sporting equipment

Walls and floors

Carpet and tiles

Countertops and appliances
Forget about getting a bucket of soapy water and a mop. With Tub O' Towels Citrus Scent Heavy-Duty Cleaning Wipes, you can remove even the hardest stains from any part of your home. The package contains 90 cleaning wipes; however, you can scrub a whole surface using only one, thanks to their thick and resistant fiber weave. 
A Spotless Working Space
If you're into DIY projects or have your project studio in your garage, heavy-duty cleaning wipes are a must-have item for you! Maybe you got some silicone on your working table or need to quickly clean up your paint brushes; these wipes are the best choice to completely remove any residue left behind.
You can use them to remove:
Paints

Caulks and silicones

Expanding foam

Duct tape

Epoxies

Adhesives and decals
Use them on basically any surfaces like the following:
Your hands

Paintbrushes, rollers, and pans

Walls and floors

Tools

Door frames and cabinets
When you're working on a project, it's inevitable to get your hands dirty. But, this doesn't mean you'll have to run to the sink to wash them every time. Tub O' Towels Citrus Scent Heavy-Duty Cleaning Wipes are perfectly safe for wiping off between projects or once you're done. They contain lanolin, aloe vera, and vitamin E, which keep your hands moisturized, soft and clean.
Find Quick & Effective Solutions At Fix & Feed
Fix & Feed is a hardware store popular for homeowners, contractors, mechanics, and DIY lovers with the best items and brands to keep their spaces clean and bring their projects to life.
One of our most popular cleaning products is the Tub O' Towels Citrus Scent Heavy-Duty Cleaning Wipes,  which you can find at our stores. Yes, that's right! 90 durable and resistant wipes for a very affordable price. 
Make your cleaning easier and your DIY experience way more enjoyable with high-quality products at a great price only by visiting our stores!
ASK ABOUT OUR HEAVY-DUTY CLEANING WIPES