This is Why You Need Flat Head Wood Screws in Your Home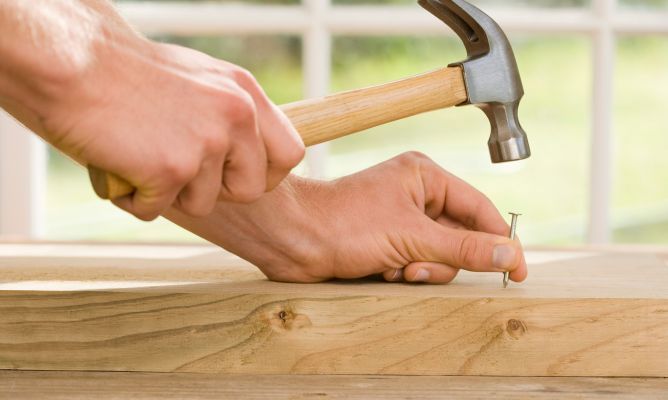 Most people think about drills, hammers, and other tools as essential equipment for the home. However, screws are also a valuable tool to have at all times. They can help you complete various DIY repair projects in a pinch, and they are also great for any wooden surface.  Keep reading to learn why you need to keep flat head wood screws in your home at all times.
What is a Flat Head Wood Screw?
A flat head screw is the most commonly used type of screw. They are cone shaped under the head and when drilled into place, the top of its head is flush with the material.
Big Timber Screws: The Quality You Deserve
Big Timber's 9×3" flat head wood screws are made of high-quality steel that is heat-treated and hardened for durability. They provide a clean and easy cut and are removable, making them easy to reuse. Their wide, deep, and sharp threads give them the best holding power. 
An Essential Tool for DIY Home Repairs
Having a supply of Big Timber's flat head wood screws can help you take care of common home repairs quickly and efficiently. Here are a few examples of repairs you can take care of with them:
Cabinets:

Take care of any loose kitchen cabinet in a pinch and avoid spending money on an expert to fix it. 
Doors:

If your door's screws come off, you can easily replace them.
Fences:

Replace old screws with new ones and give your fences added strength.
Floors:

Give your wooden floors a touch-up by adding new screws where needed.
Ceiling:

If you notice any fallen screws from your wooden ceiling, you can save yourself the hassle of calling a handyman and replace it easily with your drill and screws.
Dog Houses:

If your pet's house has areas that need to be screwed, you can take care of it for them with your handy flat head wood screws.
Fix & Feed: Your Expert Local Hardware Store
Get the tools you need to be ready for any home DIY project at our Fix & Feed Stores. Our friendly staff is prepared to help you in our Commerce, Sulphur Springs, Bonham, and Quinlan stores. We have monthly discounts and promotions available to help you build your stash of tools in no time. Visit one of our stores today!