All About Electric Sanders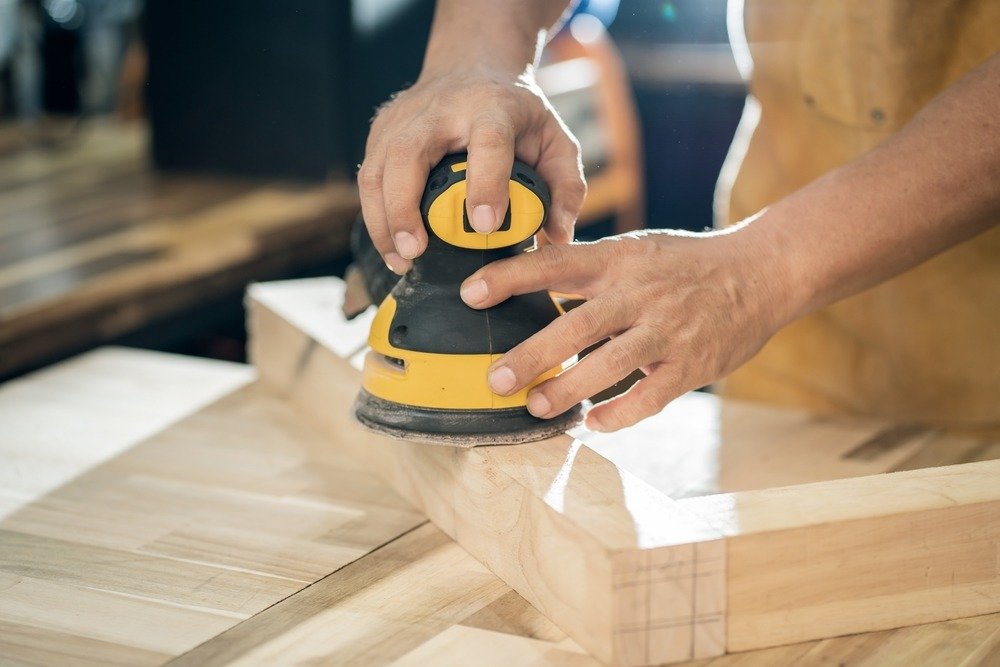 Electric sanders are taking the DIY world by storm. They've made the sanding job way more efficient. There are so many different types and brands of electric sanders on the market that it can be tough to decide which one is right for you.
In this blog post, we'll discuss the most common questions professional and amateur contractors have about electric sanders. Keep reading to check if we've answered yours! Once you have your decision clear, don't hesitate to visit your nearest tool store and make a purchase.
When To Use An Electric Sander?
You can use an electric sander for different sanding jobs. For example, you can remove paint from furniture or smooth out a wall before painting it.
You can also use an electric sander to even out wood surfaces before staining them. This is especially useful if the wood has any imperfections that you want to remove before applying the stain.
What Are The Different Types Of Electric Sanders?
There are three main types of electric sanders:
Orbital Sander:

 This type of sander is also known as a "finishing sander" because it leaves behind a smooth finish. It's perfect for light sanding jobs like removing paint from furniture or smoothing out a wall before painting it.
Belt Sander:

A belt sander is a powerful tool that's perfect for heavy-duty sanding jobs, like removing paint from a deck or sanding down a rough piece of wood.
Detail Sander:

A detail sander is a small, handheld sander perfect for getting into tight spaces and sanding small areas.
Orbital Sander Vs. A Sheet Sander?
An orbital sander is an electric sander that uses a sanding pad that moves in a circular motion. A sheet sander is a type of electric sander that uses sandpaper sheets instead of a sanding pad.
What Is The Best Sander To Remove Paint?
The best sander to remove paint depends on the type of paint and the amount of paint you need to remove. If you're removing a light layer of paint, an orbital sander will do the job. If you're removing a heavy layer of paint, a belt sander will do the job.
How Do You Sand A Table With An Electric Sander?
To sand a table with an electric sander, you'll need to start with coarse-grit sandpaper and work your way up to a finer grit. First, attach the coarse grit sandpaper to the sander. Then, turn on the sander and sand the table in long, even strokes. Once you've finished sanding with the coarse grit paper, switch to a finer grit and repeat the process.
Find The Best Electric
Palm Sander
At Your Go-To
Tool Store
Electric sanders are a great way to quickly and easily remove paint, stains, or other imperfections from wood surfaces. At Fix & Feed hardware store, we've got the DeWalt: Palm Sander Kit for only $62.99. Thanks to this amazing tool, all your projects will have a smooth finish. 
At Fix & Feed hardware store, you'll find amazing tools and supplies to make any of your projects come to life. Our friendly staff and knowledgeable team will help you find just what you need inside any of our 4 stores in Texas.