All About Cordless Power Cleaners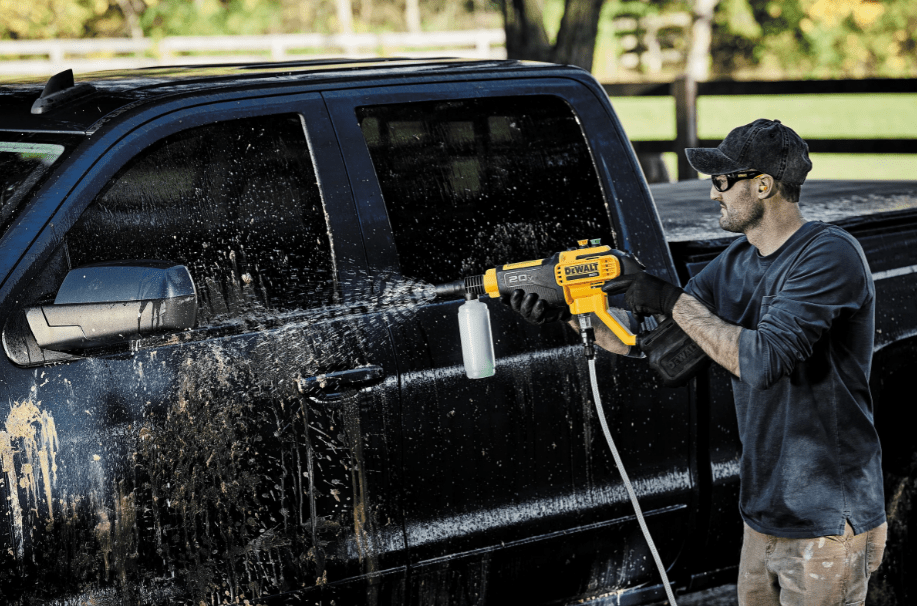 A cordless power cleaner is a great option when you're looking to clean your driveway, patio, or car. It's not only completely portable, but it's pressure makes it ideal for cleaning even the most stubborn edges. 
In this blog post, we'll discuss the benefits of using a cordless power cleaner to clean your home and property. Find out why cordless power cleaners are easier and safer to use than pressure washers and why you should buy one next time you visit the tool store.
What Can You Clean With This Tool?
This is a fantastic device for cleaning things that a pressure washer may not be powerful enough to wash. Here are a few of the items that you can clean safely:
Vehicles

Boats

ATVs/UTVs

Muddy boots

Wicker or outdoor furniture

Bikes

Screens
Facts About The DeWalt Cordless Power Cleaner
Size & Weight:

Pressure washers are useful for cleaning the surface of your car, but they're also great for removing splatter and grime from other hard surfaces. The DeWalt DCPW550, a power cleaner, is not much larger than a pressure washer wand. This one measures 40.5 inches long from tip to tail and weighs 7.4 pounds.

Speed:

This is one of the few models with more than one speed. High gives you the greatest results, while low extends your runtime.

No Pressure Required:

The ability of power cleaners to work without the need for a pressurized water supply is one of their biggest advantages. With both the bare tool and kit, DeWalt includes a 20-foot siphon hose. 

Battery Protection:

Something about having electricity near the water doesn't sound right. Dewalt takes care of it properly with a battery cover to keep it dry. There isn't any gasket around it, so all you've got is a splash guard. 
Fix & Feed: Your Ultimate Top Quality Tool Store
If a power cleaner is inside your next purchase, don't hesitate to visit Fix & Feed hardware store. We've got the amazing DeWalt: Cordless 20 Volt Power Cleaner for only $199.99. This powerful tool will help you clean every corner and edge of your car and driveway. It's amazing!
At Fix & Feed hardware store, we're proud to offer you only top-quality brands at an amazing price. Visit one of four stores in Texas and find just what you need. We'll proudly help you complete your daily tasks.