Top-Quality Asphalt Sealant for Sale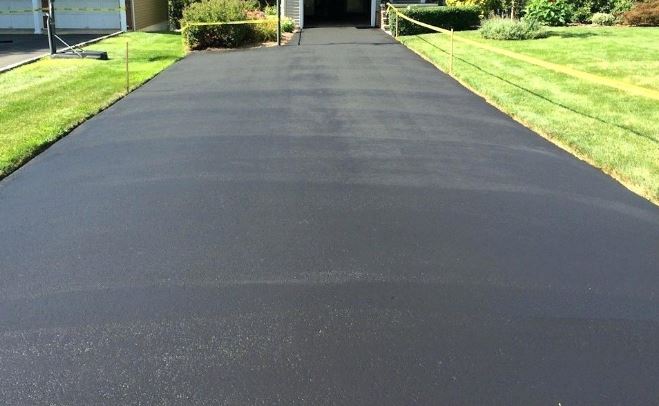 Working on a roofing project? Get the best deals on asphalt sealant at Fix & Feed. Here you will find top-quality brands at excellent prices.
We offer asphalt sealant and a variety of complementary products that will help with your projects. At Fix & Feed, we strive to provide our customers with excellent quality at affordable prices. That's why we only sell reliable, high-quality brands you can trust for all of your jobs. 
Cartridge Roof: The Best Asphalt Sealant in the Market
We know how important it is for contractors to work with good quality materials and products that ensure long-lasting results. That's why we only work with trusted suppliers. If you work in construction or are a roofer contractor, Cartridge Roof cement is the best product to use in all of your jobs. 
Protect your client's roof from stains, chemicals, and damage from freeze-thaw cycles with Cartridge Roof cement, the product that best suits your surface.
Provide your clients with the best asphalt sealant in the market with Fix and Feed. Here are some of the perks of using Cartridge Roof cement in your projects.
Used To Seal Chimney Flashings, Spot Shingles, Gutters And Repair OF Minor Roof Leaks

Asphalt-Based Sealant Forms A Long-Lasting Watertight Seal

Durable And Flexible Waterproof Seal Resists Sagging And Cracking
Specially formulated – The ready-to-use flexible sealant is specially designed to fill connections and joints in guttering, downpipes, and other roofing applications.
Useful in All Kinds of Weather 
The durable UniBond sealant is waterproof, UV- and weather-resistant, making it effective for outdoor use on guttering, roofs, and tiles.
A Sealant You Can Rely On
The practical black sealant is highly flexible and durable, ensuring long-lasting and effective results for most common roofing materials.
Wide coverage
The sealant cartridge ensures wide coverage of approximately 11m using a 6mm bead, making it ideal for larger or more challenging jobs
Visit Fix & Feed Today 
Get all the materials you need for your next construction, remodeling, or renovation project at Fix & Feed. We are a family business with years of experience providing the community with top-quality tools, building supplies, and other materials.