Car battery Story in Commerce, TX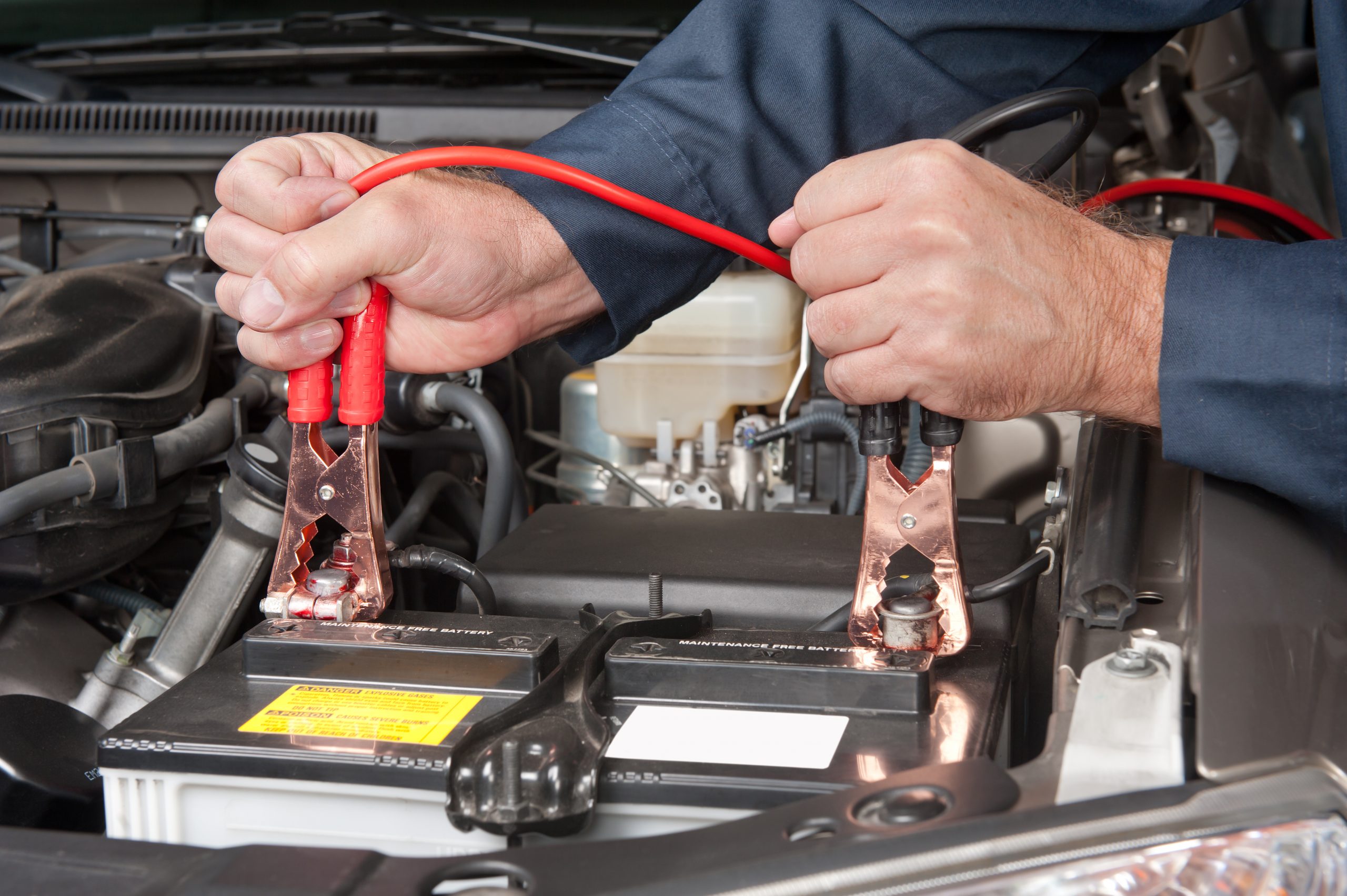 No one likes to be stranded with a dead car battery. It is inconvenient, and it's always at the worst time possible. If you're in Commerce, Texas looking for a new car battery, you can stop by Fix & Feed! 
We sell all types of batteries from tablet chargers to heavy-duty truck batteries. If you need a car battery, visit your local Fix & Feed store today! Don't let yourself get stranded without power! It's important to always be prepared, and what better way to do so than by having a car battery on hand from Fix & Feed.
Contact Us
Leave us a message. We will contact you within one business day.
What You Need To Know About Car Batteries 
A car battery is rated by three things: capacity, cold cranking amps (CCA), and reserve capacity (RC). The higher the CCA rating the faster your engine will start up with no problems on those cold winter mornings. 
Capacity is determined by how many amps of current the battery can supply at 32 degrees Fahrenheit for 30 seconds without falling below 10.5 volts. Reserve capacity tells you how long the battery will supply 25 amps of current at 80 degrees Fahrenheit before it reaches 10.5 volts.
The most common car batteries are flooded cells, absorbed glass mat (AGM), gel, and lithium-ion. Lithium-ion is the latest technology so they tend to be more expensive than the other types but have been known to last a lot longer.
Why Choose Fix & Feed 
When Fix & Feed was first founded, quality customer service and employees were the highest priority. Twenty-five years later – these exact principles are what continue to guide the company and its second generation of family leadership.
We are proud to have a dedicated team that is committed to excellence and customer satisfaction – and this is what keeps our customers coming back every time. We are proud to offer our customers approachable and knowledgeable staff, affordable pricing, and accessibility with four convenient locations around Texas. 
Be Prepared With Fix & Feed 
Whether you are a car owner or auto technician, having quality car batteries is important for always being prepared. As a car battery store in Commerce, TX, we are committed to providing our customers with only the highest and best quality possible. When you visit our stores, you can rest assured that our staff will help you find exactly what you are looking for.