Dripping Or Covering Your Faucets? What To Do
Keeping your faucets in top condition is essential for safety and efficiency around your home or office. Failing to take proper care of your faucets can lead to leaks, a lack of water pressure, clogged drains, and even expensive repairs down the line. 
When taking care of your outdoor faucets, you can either drip them or cover them as a preventive measure. However, which one is effective? In this blog, we'll review both methods and help you determine which is best for you.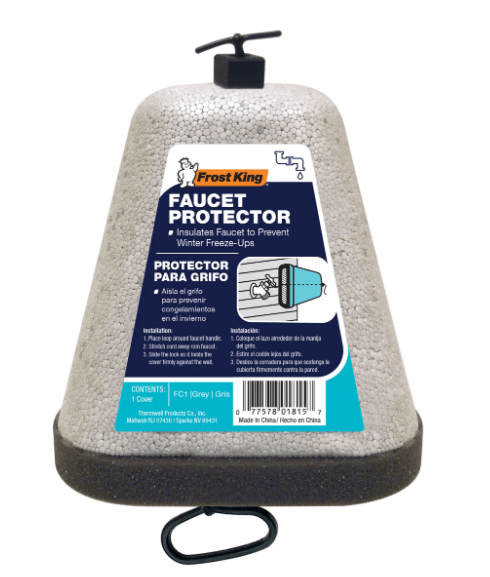 Dripping Or Covering?
We've been repeatedly told to keep our outside faucets dripping to prevent frozen pipes. However, with a recent temperature change and an impending water crisis, it is now more important than ever to conserve as much water as possible.
What To Do Instead Of Dripping?
Here are some things you can do instead:
Keep cabinet doors open under sinks to ensure pipes don't freeze.

Use microwaved blankets and socks filled with rice to insulate your outdoor pipes. (However, if your pipes are frozen, be careful about using this method).

Use

outdoor faucet

covers
What To Do Before Freezing Weather?
Cover all outdoor and indoor pipes that aren't in a heated area of your home.

To prevent your pipes from freezing in the winter, remove garden hoses from

outside faucets

and insulate these fixtures with Styrofoam covers, rags, or paper.

Cover vents around your home's foundation.

Make sure you know where your property owner's cutoff valve is and how to use it. It's usually located next to the water meter box under a metal lid that's 6 inches wide. Apply oil like WD-40 to the valve before using it so it doesn't break.
Visit The Best
Hardware Store
In Texas
If you want to update and protect your faucet in Texas, there's no better source than Fix & Feed hardware store in Texas. With experience and quality selection like nowhere else, you can trust that they will have just what you need. They have it all, whether you are looking for a basic cover or something more decorative and luxurious. Shop at Fix & Feed for quality assurance, wonderful customer service, and the perfect cover to fulfill your hopes and dreams!