Dry-Time Indicator: What You Need To Know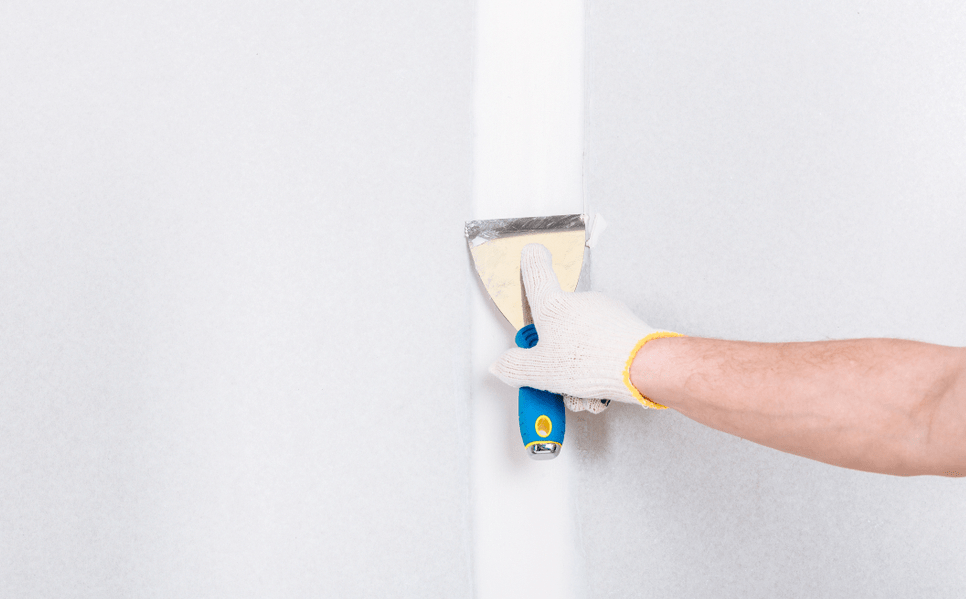 Drywall is a popular building material because it is inexpensive and easy to install. However, it can also be susceptible to damage, especially holes or cracks. Don't panic! A simple and cost-effective solution is using Dry Time Indicator Paste. Spread some evenly, and you'll have your wall repaired in no time.
Yet, is it exclusively for Drywall material? Can you use it on any surface and under any circumstances? In this blog, we'll answer these questions and tell you all you need to know about Dry Time Indicator Paste.
What Is Dry Time Indicator Paste?
Dry Time Indicator Paste is a product that helps you cover holes and cracks on different surfaces. Its formula has an indicator for you to know when your wall is dry and ready to be painted over. The paste is applied directly to the surface of the repair area. The paste will change color as the repair area dries, letting you know when the wall is dry and ready to be painted. 
Where Can You Use Dry Time Indicator Paste?
Dry Time Indicator Paste is ideal for filling holes, cracks, dents, and defects on: 
Drywall

Plaster

Wood

Stone

Brick
Do's & Don'ts Of The Dry Time Indicator Paste
Here are some Do's and Don'ts you must remember for using this paste:
It is not recommended to use on temperatures below 50°F.

Do not apply it if it will rain in the next 24 hours.

Do not use it on floors or as a caulk, sealant, or joint filler over cracks and seams where expansion and shrinkage might occur.

DO NOT APPLY AS A SKIM COAT.

For external uses, always apply high-quality exterior grade paint.

If a textured finish is required, add clean sand to the spackling compound before applying it.

Brick is not a suitable material for tuck-pointing applications.

Use a latex-fortified Portland cement-based dry mix for larger regions to be repaired on bare concrete.

Wash tools immediately after use.
Seal Your Surfaces With Dry Time Indicator Paste
Dry Time Indicator Paste is the perfect solution for small cracks and holes. It is easy to apply, and you can use it on various surfaces. At Fix & Feed Hardware Store, we've got a gallon of Dry Time Indicator Paste at a great price! You can't miss it. Its amazing technology lets you know when your paste is dry. Pink means wet, and white means dry.
We've got 4 stores around Texas. You can visit us and find all the products you need for your projects. You can also contact our expert staff to get reliable information about our brands and products.