Stay Warm This Winter With Grabber Hand Warmers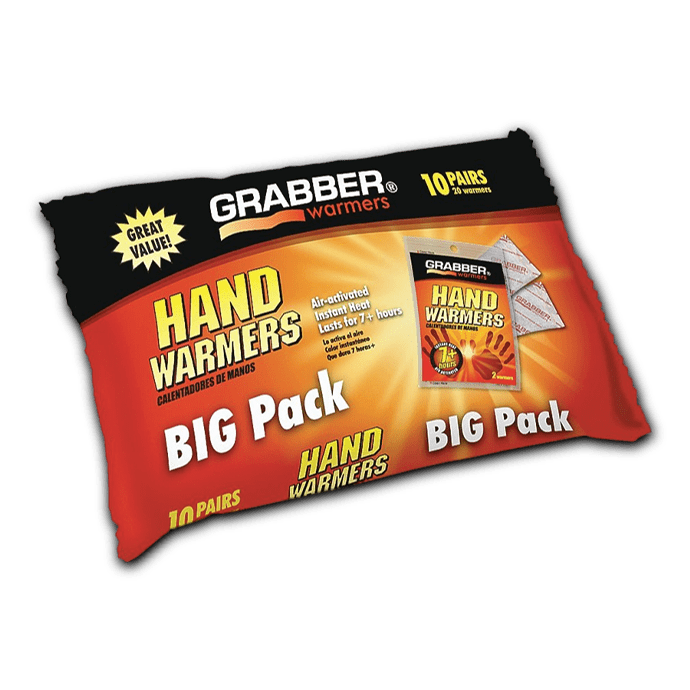 Are you going to spend a lot of time outside this upcoming winter? Grabber Hand Warmers are the cold weather solution you've been looking for! These disposable air-activated heat packs will provide you with
ten hours of consistent warmth for any cold-weather activity.
Multipurpose Hand Warmers
If you plan to spend your time outdoors this winter, consider getting your Grabber Hand Warmers at Fix & Feed, your local store. These convenient, compact, and portable heat packs will provide you the warmth you need in your daily activities. They're available in several styles, and you can use them to heat your hands, feet, and body.
When to use?
There are a lot of reasons to keep hand warmers within reach: working outdoors or practicing outdoor sports are just some of them. Regardless of what keeps you outside during the cold season, Grabber Hand Warmers can help you enjoy outdoor activities longer and with more comfort. For workers who spend a lot of their time outside, hand warmers can also provide relief for muscle aches. 
These are a few occasions where taking Grabber Handwarmer with you would be a great idea: 
Working outside

Tailgating at Events

Outdoor Sporting Events

Hunting & Fishing

Camping & Hiking

Working in The Yard

Jogging 

Taking Your Pet for A Walk
How Does It Work?
Hand warmers are air-activated heat packets held in hand and produce heat on demand to keep you warm and comfortable.
How to Use It?
Remove the warmer from its package, and it will heat up in 15 to 30 minutes. If heat decreases, expose it to air and shake it.
 Once you have used it, dispose of the packet with the regular garbage. Ingredients will not harm the environment. 
Safe

Natural

Long-Lasting Heat

Odorless

Single-Use Item

TSA Approved
Get Ready for Winter With Fix & Feed
From outdoor workers to skiers and campers, hand warmers can help anyone do outdoor activities longer and more comfortably during the cold season. To ensure you receive genuine Grabber products, only purchase from authorized retailers like Fix & Feed.
Visit Fix & Feed, your local hardware store, to get Grabber Hand Warmers and more