Installing Brick Veneer Backsplash: All About It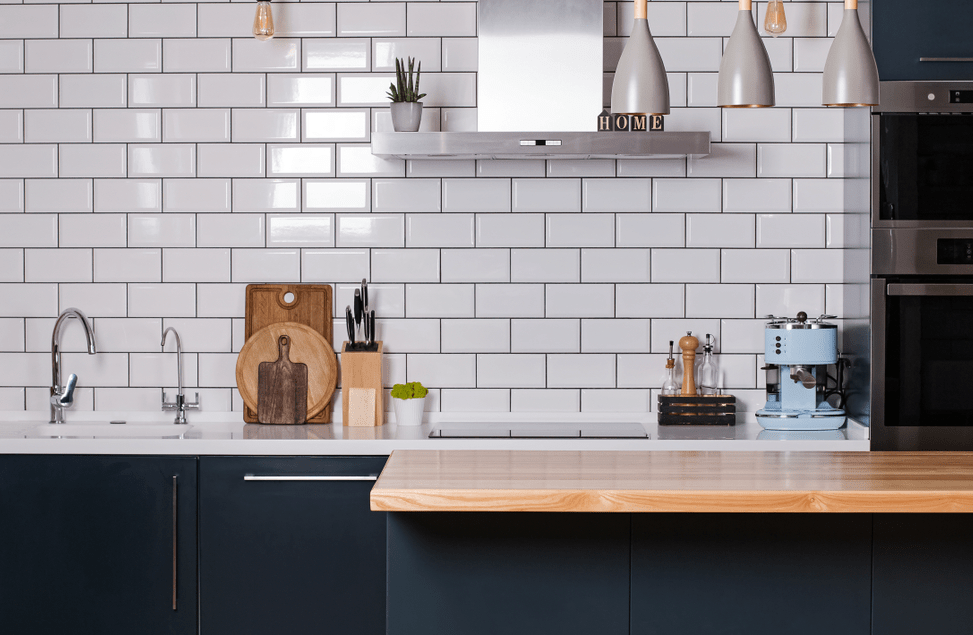 Are you considering adding a brick backsplash to your home but aren't sure it's the right decision? A brick backsplash can be a beautiful addition to any kitchen. Still, it's important to make sure you plan to get the most out of your investment. 
In this blog post, we'll discuss everything you need to know about decorating with a brick backsplash in your kitchen. We'll cover everything from materials and installation. So if you're ready to add some rustic charm to your kitchen, keep reading for helpful advice on using brick as a backsplash.
What Is A Brick Backsplash?
A brick backsplash is a wall covering made of, you guessed it, bricks! A brick backsplash can add texture and interest to a kitchen while being very easy to clean. 
Brick backsplashes are typically made of ceramic or porcelain tiles but can also be made from real bricks. If you're considering using real bricks in your kitchen, consult a professional to ensure that the bricks are properly sealed and won't absorb spills or release harmful chemicals.
Types Of Brick Backsplashes
There are two main brick backsplashes: those made of real bricks and those made of porcelain or ceramic tiles.
Real brick backsplashes

are bricks that have been cut to size and installed on your wall. Because they're made of natural materials, real brick backsplashes can add a lot of texture and character to your kitchen. However, they require more upkeep than tile backsplashes, as they're susceptible to staining and chipping.
Tile backsplashes

are a more low-maintenance option, as they're easier to clean and less likely to stain. Tile backsplashes come in various colors, shapes, and sizes, so you can find an option that fits your style. They're also very easy to install, which is great if you're not handy with tools.
How To Install A Brick Backsplash
Installing a brick backsplash is a relatively easy DIY project. Still, it's important to take time and measure twice before cutting tiles.
If you're using real bricks for your backsplash, be sure to have them sealed properly to prevent staining and chipping. 

You'll also need to use mortar to attach the bricks to your wall, so it's important to consult with a professional before beginning your project.

If you're using ceramic or porcelain tiles for your backsplash, you can simply use tile adhesive to attach the tiles to your wall. 

Be sure to clean the wall thoroughly before you begin, and use a level to ensure your tiles are straight.
Once you've installed your brick backsplash, it's important to grout the seams between the tiles. This will help prevent water damage and mold growth. Use non-sanded grout for best results.
Remodel Your Kitchen With Equipment From Fix & Feed Hardware Store
Whether you're looking for real bricks, ceramic tiles, or porcelain tiles for kitchen remodeling, Fix & Feed Hardware Store has everything you need to install a brick backsplash in your kitchen. We also carry all the tools and supplies you'll need for your project, including tile adhesive, grout, and mortar.
If you're planning to engage in a Kitchen remodeling project, stop by one of our 4 stores today! Our knowledgeable staff will help you pick out all the necessary materials and tools. Check out our website for more information, or visit us today.