The Basic Guide For Gas-Fired Infrared Heating
When the cold weather hits, it's essential to have an efficient and reliable way to heat your home. So why not consider gas-fired infrared heating? Infrared technology enables you to keep warm while also saving on energy costs. With gas-fired infrared heating, you can enjoy cozy warmth within minutes, providing the perfect atmosphere for family gatherings during the chilly winter. 
Read on to learn more about how this highly efficient Vent Free Natural Gas Heater works and how it can help you stay warm in style. We'll give you all the basics you need to know before changing to this system.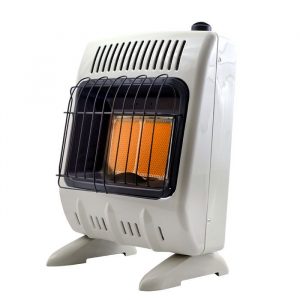 Facts About Gas-Fired Infrared Heating
Independent reports have proven gas-fired infrared heating the most advantageous choice for cutting costs without sacrificing warmth or comfortability.
Types Of Infrared Heating
High-Intensity Heating:

This type of gas-fired infrared heating works best in large factories, warehouses, and churches. The heaters are mounted on walls or ceilings, where they project warmth over larger spaces.

Low intensity:

This type of infrared heating works best for residential applications. Low-intensity heaters are placed close to the floor and project warmth downwards, creating a comfortable environment in no time.
Benefits Of Infrared Heating
Radiant heaters offer many operational and design advantages that conventional heating systems simply cannot match. For instance:
Can save up to 50% fuel savings over forced air units

Produces a much cleaner and quieter atmosphere

Depending on your selection, infrared heaters can be mounted at heights up to 60 feet

Harnessing outside air as a fuel source for combustion provides an effective, efficient option

Combining low-intensity

Unvented Natural Gas Heater

can minimize the amount of roof or wall penetrations for a more efficient result

Their design can be tailored to fit your needs
Safety Measures For Owning This Heater
Clearance to combustibles:

You must be careful to keep the radiant tube heater surface at least a certain distance away from anything that could catch fire. You also have to think about things that could move into its space, like people or pets. Materials with lower temperature ratings, such as plastics, should also be considered.
Warnings:

It is very important to be aware of possible dangers and to take precautions. To make sure there is enough space between stored items and things that can catch fire, warning signs must be posted in storage areas. The signs should say how high people are allowed to stack things.
Fix & Feed Provides You With The Best Brands & Products 
Fix & Feed is the leading Hardware Store in Texas, with 4 locations to serve you: Commerce, Sulphur Springs, Bonham, and Quinlan. We provide all types of Vent Free Natural Gas Heater solutions for your projects, so you can find the right infrared heater for your needs. Whether it's residential or commercial applications, we have everything you need for your safety and comfort. 
With Fix & Feed's range of top-quality products and reliable solutions, you can rest assured that your heating needs are in the right hands. Next time you search for
Hardware Store Near Me
, click on Fix & Feed.