The Essential Guide to Buying a Garden Hose
A great-looking garden can give a big aesthetic boost to any property. All the colors, smell, and textures can turn any space into a beautiful landscape. However, how do you keep your garden looking great all year long? Investing in the perfect garden hose. No homeowner should be without a good-quality garden hose. 
In this blog post, we will discuss all aspects of buying the best garden hose. From material and length to budgeting, we'll help you keep your outdoor space looking great, green, and fresh all year round.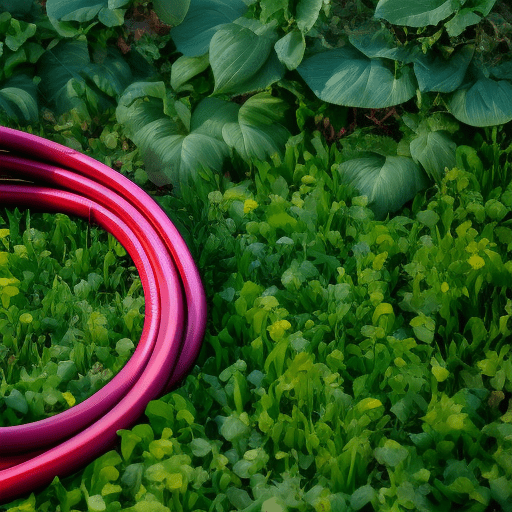 Most Common Types Of Garden Hose
Before visiting a store, you must know there are different garden hoses. According to your needs, garden size, and expectations, you can choose between the following:
Light Duty Hose:

Light Duty Hoses are perfect for small gardens and lightweight washing jobs. They usually come in smaller lengths – between 10 to 50 feet – and can't handle the high pressures at higher temperatures that heavier-duty hoses can.

Medium Duty Hose:

This hose is suitable for more general outdoor tasks, such as watering gardens, washing cars, and other heavier-duty jobs. They usually come in lengths from 25 to 100 feet and can withstand temperatures up to 140°F.

Heavy Duty Hose:

This hose is designed for the toughest watering jobs and commercial settings. Heavy-duty hoses are typically reinforced nylon, which makes them great for high-pressure jobs. They are usually a longer length of up to 150 feet and can handle temperatures up to 180°F.
How To Choose The
Best Garden Hose
?
Once you've determined the type that best suits your needs, several other important aspects must be taken into consideration before choosing the right hose:
Length:
Before buying any type of garden hose, you must ask yourself how long you need it. You should also consider where the water source is located and how far away from it your gardening tasks will take place.
Material:
The material of the hose itself must also be considered before making a purchase. Hoses come in the following materials:
Rubber

Vinyl

Reinforced nylon material
Rubber hoses are best for cold climates because they can stretch and contract when it gets hot or cold outside. Vinyl is lightweight and kink-resistant but can be prone to punctures from sharp objects. Reinforced nylon is the most durable option, as it can easily handle high-pressure jobs.
Budget:
Finally, budget is an important factor to consider when buying a garden hose. Most basic models can cost anywhere from $10 – $20, depending on quality and length. Higher-grade models may go up to $30-50 or more. Still, they are usually of higher quality and made with more durable materials that will last longer.
Flexibility
:
Flexibility is also an important factor to take into account when choosing a garden hose. If you plan on using the hose for multiple tasks, look for one that has a good degree of flexibility and can be easily maneuvered around tight corners or narrow spaces.
Which Is The Best Place In Texas To Buy A New Garden Hose? Fix & Feed!
Fix & Feed has been providing Texas homeowners and businesses with top-of-the-line garden hoses and accessories for years. We offer a wide variety of hose lengths and materials to suit any budget or task. 
You can find top-quality hoses from the best brands and add accessories such as sprinklers, connectors, and more for garden hose maintenance! Our stores in Bonham, Quinlan, Sulphur Spring, and Commerce have their doors open for you all week long. Start choosing the right hose today.