The Guide For Boat Owners: How To Clean Your Boat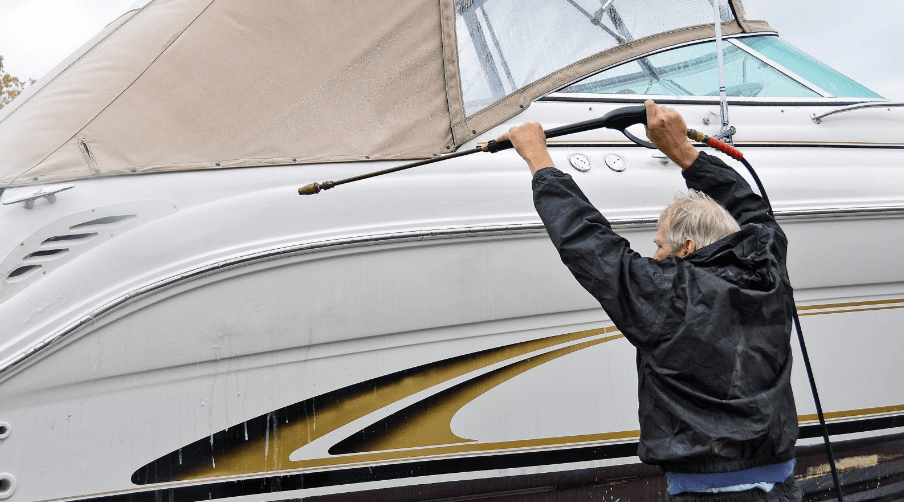 Are you one of the lucky people who own a boat? If so, you're probably always looking for ways to keep it in optimal conditions. Regularly cleaning it after a few sails is the best way. While you can mop the insides and keep everything nice and neat, you can't forget about the exterior part of your boat.
You might think: why clean it? It cleans itself on the water. Well, that's not true at all. Many edges and complicated spots of your boat may accumulate algae and debris, eventually decreasing your boat's lifespan. Here are some tips for cleaning your boat efficiently.
Leave Your Boat Spotless With These Tips
Choose The Right Cleaning Equipment: 
To clean your boat properly, you will need the right supplies. You can use a power cleaner with the right pressure to avoid damaging the paint. It's better to opt for a less intense model, such as the DeWalt Cordless Power Cleaner, and hold it at least 20 inches away from the surface of your boat.
You will also need a soft brush to scrub the areas around the boat that the pressure washer can't reach, such as under the deck. Add these to your list next time you visit your nearest hardware store.
Don't Forget To Clean The Hull: 
It's the bottom part of your boat where it touches the water. This is probably the most important part of keeping clean. It will prevent Barnacles and other sea creatures from attaching themselves to it and make it harder for you to sail.
To clean the hull, you can use a chemical solution that will help you remove all the dirt and make it shiny again.
Protect Your Boat Against Future Stains: 
Once you have cleaned your boat, you will want to protect it against future stains. You can do this by waxing the hull and the deck. This will create a barrier against dirt and make it easier to clean your boat next time.
When you're not sailing, you can also use a boat cover when you're not sailing to protect it from the sun and other elements.
Choose Environmentally-Friendly Products:  
When cleaning your boat, you should always opt for environmentally friendly products. This is important because you don't want to pollute the very thing you're trying to enjoy: the water.
Many eco-friendly boat cleaning products on the market will do the job just as well as regular ones.
Don't Forget To Clean The Inside Of Your Boat: 
Even though it's not as visible as the outside, the inside of your boat can get just as dirty. Make sure to vacuum it regularly and mop the floor to remove any dirt or stains. You should also clean the windows and surfaces with a glass cleaner to keep them streak-free.
Store Your Boat Properly: 
When you're not using your boat, it's important to store it properly to protect it from the elements. If you have a trailer, make sure to cover it with a tarp or a boat cover. You should also clean the engine and all the other parts of your boat before storing it to prevent damage.
We Are Your Go-To
Tool Store
Cleaning your boat doesn't have to be a chore. By following these simple tips, you can keep your boat in top condition and enjoy sailing for many years to come. To accomplish this task in the best possible way, at Fix & Feed, we have the powerful DeWalt Cordless Power Cleaner. This 20-volt cleaner is completely portable and offers a much higher water volume than others.
At Fix & Feed hardware store, you'll find all the tools you need to leave your boat squeaky clean. You can consult with our friendly staff if you need more information or want some assessment on the best products and brands for your tasks. Remember, we are your go-to tool store.