5 Tips To Properly Use Your Leaf Blower For Fall Cleanup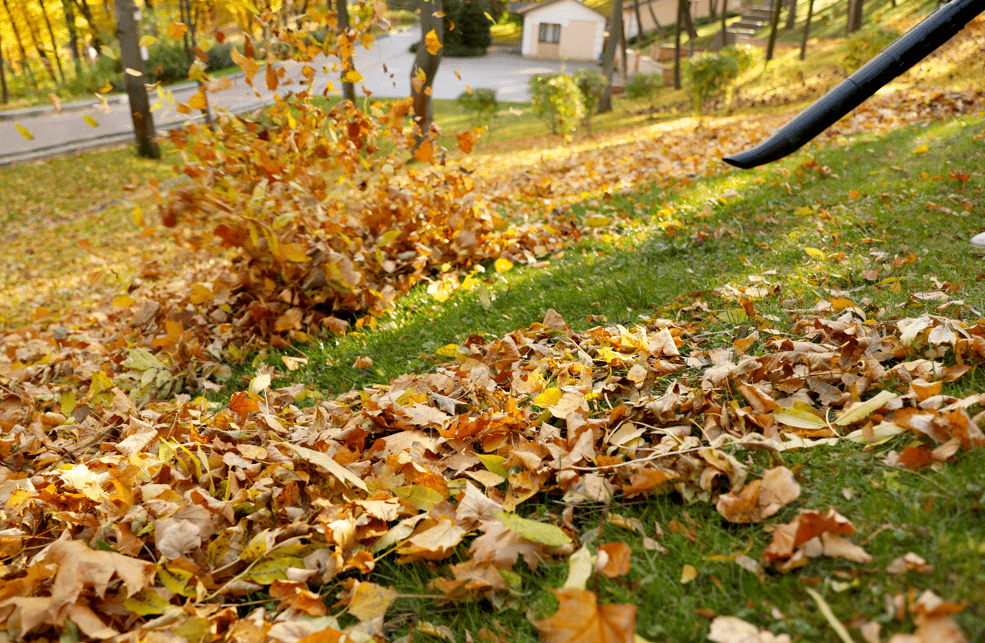 Although the leaves may be a beautiful sight in the fall, they can quickly become a pain to clean up. The leaves need to be raked, the gutters need to be cleaned, and the house needs to be prepared for winter. If you're dreading your fall cleanup, don't worry – this blog will help you!
In this blog post, we'll give tips on making your fall cleanup easier and less time-consuming. We'll also provide a checklist of what equipment you'll need to make this task more efficient and avoid messes.
Leaf Blower Tips For Fall Cleaning
Follow Local Regulations And Play It Safe 
Be sure to check your local regulations on the use of leaf blowers. Some places have banned their use due to the noise pollution they can cause. In other places, there may be restrictions on when you can use them – for example, between certain hours of the day. If you're using a gas-powered blower, read the manual carefully and follow all safety instructions.
Invest In A Good Quality Blower 
A good quality leaf blower will make your life much easier when cleaning up leaves. It's important to choose a powerful blower for the job, but not too powerful that it'll be difficult to control. 
Avoid Wind And Rainy Days 
Leaf blowers work best on calm days with little wind. If it's too windy, the leaves will just blow around, and you won't be able to get them into a pile. The leaves will be too wet to blow around if it's raining. Wait for a day with good weather conditions before using your leaf blower.
Blow The Leaves Into A Pile 
Start by blowing the leaves into a pile. Once you have a good amount of leaves in a pile, you can start bagging them up or burning them (if it's allowed in your area). If the leaves are too scattered, it'll be more difficult to bag them up or burn them.
Break Out A Tarp
If you have a lot of leaves to collect, it might be helpful to put down a tarp. Once you've blown the leaves into a pile, you can use the tarp to drag the leaves to your compost bin or leaf-burning area. This will save you from having to make multiple trips.
Buy The Best
Cordless Blower
At Fix & Feed
Now that you know some tips for using a leaf blower, it's time to buy one! Fix & Feed is the best place to buy leaf blowers. We have the DeWalt: 20 Volt Cordless Blower. This powerful cordless blower is the #1 choice for homeowners like you. It has a 3-speed selector and trigger lock-on.
As your top-choice hardware store, we ensure you with quality brands at great prices. Homeowners all over Texas visit our 4 stores whenever they have a house cleaning project to complete. Our outstanding customer service and expertise will help you find all you need.