Top 3 Benefits You MUST Know Of Natural Gas Heating
Are you looking for a heating system that delivers cost savings, reliability, and environmental sustainability? Natural gas heating is becoming an increasingly popular option for families who want to heat their homes more efficiently from a financial and environmental standpoint. It offers all of these benefits and provides improved comfort in the home – keeping your family warm on those cold winter days. 
This blog post will explain why natural gas heating is a great investment for many families compared with other heating systems. From lower bills to cleaner air indoors, we'll look at all the advantages of choosing Natural Gas Heaters over other options.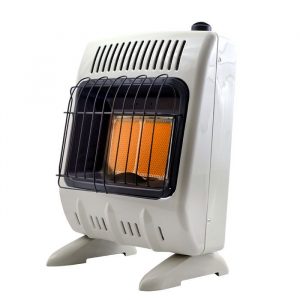 Heating With Natural Gas: Is It A Hazard?
In any family home, safety is always a priority. When considering the best way to heat your house, natural gas should be at the top of your list. 
Natural Gas Heater:
Should You Rely On It?
Winter is a time of great discomfort and stress when your home heating system should be working properly. Owning a ventless propane heater can be invaluable during power outages, allowing you to remain cozy while waiting for electricity to return. 
This is essential in keeping your home comfortable and helps prevent plumbing problems that may arise when pipes are exposed to sub-freezing temperatures and do not have heat available.
Heating With Natural Gas: Affordable Or Not?
Natural gas is usually cheaper than the other fossil fuels you can use to heat your home. This is due to modern natural gas furnaces. With their efficient design, most of the heat that would have otherwise gone up your chimney or flue pipe will stay within your house – no energy (or money) wasted! This allows you to take advantage of every inch of warmth your system gives.
Installing a ventless propane heater will require an initial investment that may seem unaffordable; however, when you look at its long-term cost-effectiveness and lower fuel expenses combined with its longer lifespan – your savings on energy bills year after year will be surprisingly high!
Families Protected With Products From Fix & Feed
Fix & Feed is a well-known Hardware Store in Texas that offers products and solutions for any project. With four convenient locations in Texas, you can find everything from heating systems to tools and plumbing supplies – all under one roof. 
Make sure your family's home stays warm this upcoming winter season without breaking the bank. Shop at our Commerce, Sulphur Springs, Bonham, and Quinlan Hardware Stores in Texas.