Using Mulch To Enhance Your Landscape Design
Using mulch can be the perfect solution if you're looking to spruce up your yard with low-maintenance landscaping. It's important to consider all the advantages of adding it to your outdoor space before deciding what kind of mulch would best fit into your landscape design. 
Mulching is cost-effective and easy to maintain, and it has very beneficial uses for both residential and commercial landscaping projects. Keep reading to learn more about the benefits of mulch.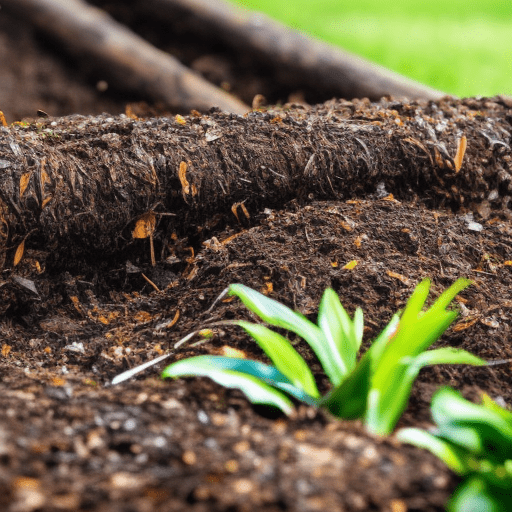 Make The Most Of Your Mulch:
Benefits Of Mulch 
Mulching is essential for preserving the life of your landscape during a drought. It inhibits water from evaporating away, conserving precious hydration and reducing your need to frequently water plants yourself.
With mulch, you can enhance the quality of your soil. It helps break clay particles into smaller pieces, allowing better water and air circulation. Not only that, but it is a great source of nutrients for sandy soils and further amplifies its capacity to retain moisture.
By adding mulch to your soil, you are not only providing an extra layer of insulation but also creating a pleasant environment for your roots. During the summer, they will be grateful that mulch helps keep the soil cool.
Mulch is a gardener's best friend! It helps to significantly

keep weeds down

in your garden while also making it much easier to pull out those pesky intruders that do appear. Who doesn't love that?
Best Mulching Practices
When it comes to mulching, there are a few key things to consider to apply it properly.
First, decide on the type and amount of mulch you need. A general rule is that 2-3 inches of mulch should be applied over your entire garden space.

Second, keep your mulch away from any structures or plants. A minimum distance of 6 inches is recommended.

Third, avoid piling up the mulch near your plants' trunks and roots, as this can lead to diseases that stunt the growth of your flowers and vegetables.

Finally, be sure to continuously replenish your mulch with new material every season to ensure its
Is There Such Thing As Too Much Mulch?
It's important to note that over-mulching is real. Too much mulch in one place can create a wet environment that suffocates the roots of your plants and may even lead to rotting. Here's how you can calculate the amount you need:
Take the area's length and width in feet and multiply them together. This will give you the total square footage of your top-of-soil space, which will help determine how much mulch you need to purchase.
Shop For Top-Quality Mulch Only At Fix & Feed
At Fix & Feed, we provide quality products and solutions for landscaping projects of all sizes. We have everything from soil amendments and mulch for your top of the soil to patio stones and pavers. 
Experience the Fix & Feed difference today and visit our hardware store in Texas. Here, you're sure to find all the materials needed to make your dream garden come true! Visit us in Bonham, Quinlan, Sulphur Springs, or Commerce. We look forward to helping you create your ideal outdoor space.