8 Life-Changing Kitchen Remodeling Tips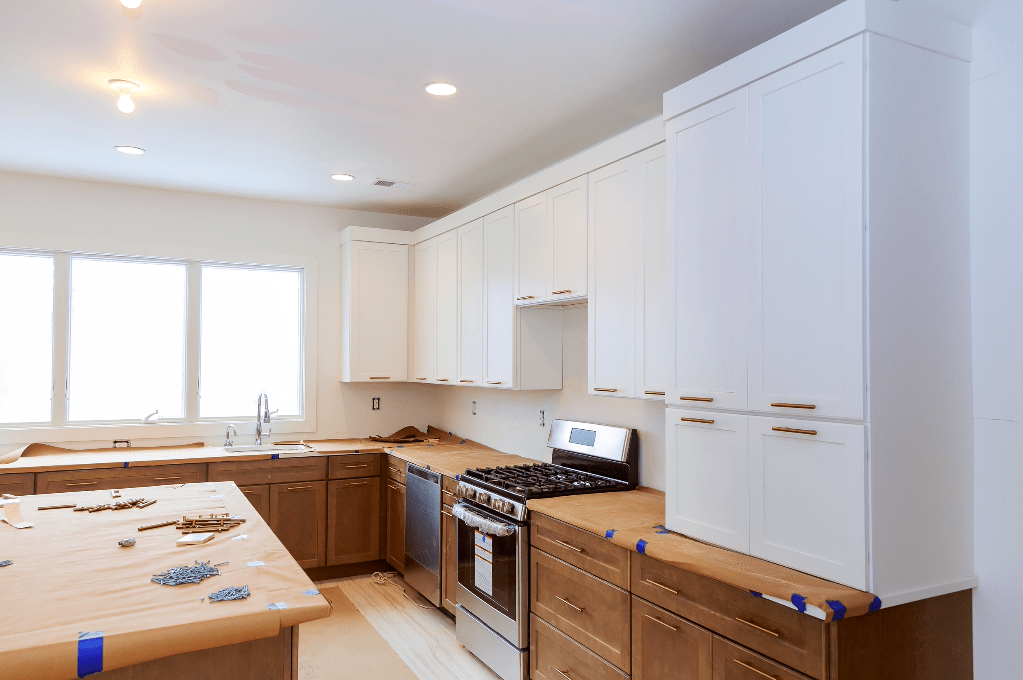 Do you enjoy cooking and eating at home? The kitchen is the most important room in your house, which is why it should be remodeled or improved regularly. Kitchen remodeling is a big project but not too difficult. Additionally, kitchen remodeling can be a great way to add value and improve resale.
Even small features or changes to your kitchen can make a huge difference. These kitchen remodeling tips will help you add value, increase the functionality of your kitchen and even make cooking more enjoyable. Keep reading to learn more.
Kitchen Remodeling: The Benefits
A kitchen makeover is both exciting and frightening. Here are some of the advantages of kitchen makeover to make it a little less nerve-wracking.
Save money in the long term

Increase the home value

Help you sell your home faster

Increase efficiency

Increase comfort levels

Clean and declutter your space

Make your kitchen safer
As you can see, kitchen improvement can help you get the most out of your kitchen and live a more comfortable, efficient life in your home.
These Kitchen Improvement Tips Will Help You
So now that we've looked at some benefits of a kitchen remodel or improvement, let's look at these 8 efficient kitchen improvement tips.
Install A Kitchen Island
Kitchen islands are a great place to store pots and pans, appliances you don't use often, or ingredients that need better organization. If the kitchen in your home is on the smaller side, try adding an island to make it feel bigger.
This is also a good option for people with mobility problems who might have trouble reaching the Kitchen cabinets.
Add A Sink To Your Island
If you have an area of countertop in the kitchen, you can add a small sink that will allow you to wash dishes and tools near where they are used. This is a great way to save time when cooking or cleaning up after meals without spreading dirtied items across the kitchen.
Add A Window
Adding a window in the kitchen is one of the best ways to let more natural light into your home. If you have enough space, it can be a beautiful and functional way to add value while letting in plenty of sunlight at the same time. This also has the added benefit of making the kitchen look bigger with better lighting.
Install A Kitchen Pantry
If you have extra space in your kitchen, a pantry can be an excellent way to store bulk groceries or even appliances used less often. This is also a great location for infrequently-used tools and equipment if there isn't room elsewhere.
Decorative Backsplash Rack
Including a decorative rack on your kitchen backsplash is a great way to add interest and style without spending too much. You can even use this space as an extra place for spices or oils if you have room.
Upgrade Appliances
If kitchen appliances are outdated, they can look messy and dirty. Kitchen appliances are often expensive, but it's worth spending money on newer ones that will be more efficient in the long term.
Upgrade Kitchen Cabinets
Kitchen cabinets should be of good quality and fit your kitchen style well to avoid making them seem dated or out of place over time. Kitchen cabinets come in a wide variety of sizes, shapes, and styles. Kitchen cabinets are one of the best ways to add value while also making your kitchen look better.
Renovate Kitchen Countertops
Kitchen countertops may not seem like a big deal, but they can be one of the most expensive and difficult parts of kitchen renovations. If you're looking to upgrade your kitchen on a budget, look at options for inexpensive laminate or butcher block countertops. These are easy ways to make an older Kitchen look better.
With these kitchen improvement tips, you'll be able to make the kitchen your own and enjoy everything it has to offer.
Remodel Your Kitchen With The Help Of Fix & Feed
If you're looking to remodel your Kitchen, Fix & Feed is the place to go. We have all the necessary tools for a kitchen renovation or improvement project, and we offer the best materials and tools on the market. Pass by our store today.