Give Your Bathroom A Brand New Look With These Tips!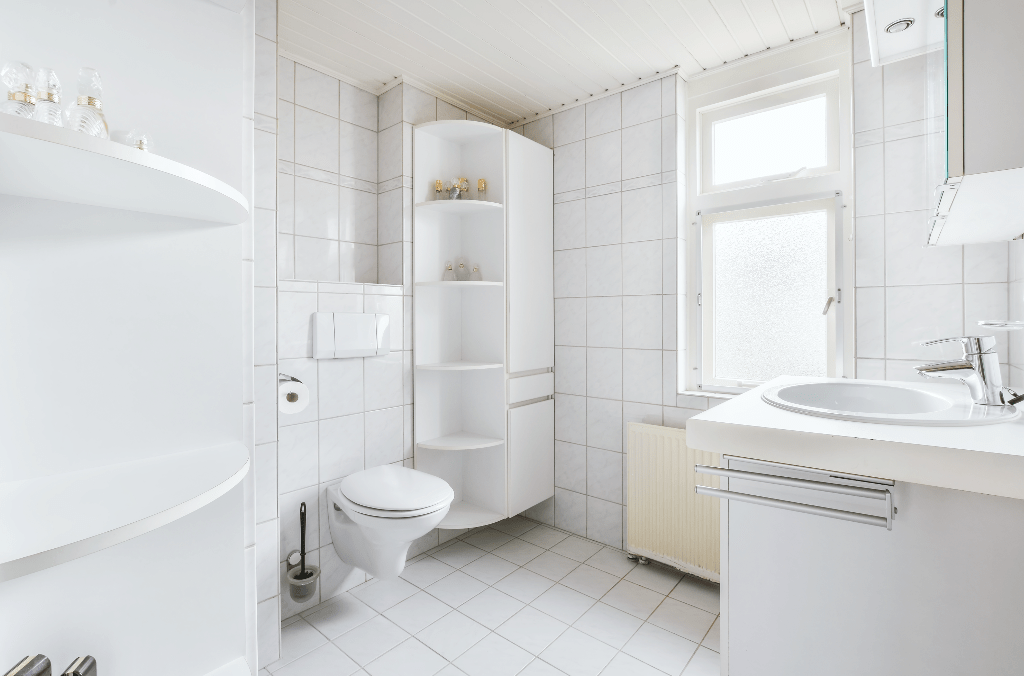 We are all familiar with the feeling of being in a dingy, unpleasant bathroom. Bathrooms can be tricky spaces to work in, but there is no reason they have to stay that way.
Bathroom remodels, and improvement projects create many opportunities for homeowners to update their space while also adding value or increasing functionality.
With these bathroom improvement tips, you'll be able to tackle your next project with confidence. Keep reading for more.
Benefits Of Bathroom Remodeling
A modern bathroom will add value to your property, update its style, and make it more suited to your demands. Renovations are the ideal moment to make long-term changes that will benefit you and your family for years to come.
Some of the benefits of bathroom remodeling are:
Increases home value

Updates style

Adds functionality

It's more convenient for your lifestyle

Saves you money in the long run

Reduce clutter

It's eco-friendly
8 Tips To Enhance Your Bathroom's Appearance
Now that we know the benefits of bathroom remodeling, here are 8 bathroom improvement tips for you to keep in mind.
Choose A Low-Flow Toilet
If you're looking for a functional upgrade, consider switching out older toilets that use lots of water. Bathrooms are notorious for being susceptible to leaks and floods since most homeowners save time by using their showers or baths as the first line of defense against these problems.
Swapping your old toilet with one that uses less water is an easy way to decrease water usage and save money on your next utility bill.
Use A Textured Tile On The Shower Floor
Using a textured and small tile on the shower floor is an easy way to get rid of any dirt or grime that could have accumulated there. Bathrooms are frequently damp, so having some sort of non-slip surface will ensure your comfort and safety when you step onto it.
Add A Window In The Shower
Installing a window in the shower is an easy way to bring more light into your bathroom. Bathrooms are notorious for their lack of natural lighting, making them feel even darker and dingier than they already are.
Adding this simple feature will improve aesthetics and provide ventilation that helps circulate air throughout the room after your shower.
Use Bathroom Cabinet Organizers
Bathrooms are known for being cluttered, so adding a storage system effectively keeps everything neat. Bathroom cabinet organizers provide a space-saving solution that helps you organize all your bathroom essentials without sacrificing too much floor or counter space.
Improve The Lighting
When it comes to bathrooms, lighting is as important as any other aspect. Typically, bathrooms have dimly lit spaces without many windows, so adding extra light is never a bad idea.
Installing new fixtures or upgrading old ones can make all the difference in how your bathroom looks and feels. Choose floor lamps instead of overhead lights for a softer, more comfortable feel.
Change The Bathtub Faucet
Upgrading your faucets is one of the easiest and most affordable ways to update your bathroom space. Changing out an old or broken tub spout with a handheld showerhead can do wonders in terms of convenience and comfort while still maintaining the classic look and feel of your bathroom.
Stick With A Small Tub
If you're looking for a more affordable option, consider going with a small tub instead. Bathrooms are tight on space, and the last thing anyone wants is to have their bathroom sink or shower take up too much room.
Smaller soaker-style baths provide plenty of comfort without sacrificing any functionality in terms of how well it works in the space you have.
Keep The Main Features Neutral
Bathrooms are one of the most personalized spaces in any home, so don't be afraid to go with a color that suits you. Bathrooms tend to have smaller ceilings and lack natural lighting, which means they're best-suited for neutral colors like white or cream since darker shades can make them seem even more cramped than they already are.
Keep the main features neutral and then use accessories, textiles, or other small items to add pops of color.
By following these bathroom improvement tips, you'll be able to give your bathroom a brand new look without having to call in a professional.
Find The Tools You Need To Renovate Your Bathroom At Fix & Feed
Fix & Feed is the store that Bath, Kitchen, and Garden enthusiasts trust when they need to find tools or equipment for their bathroom remodeling project. We provide the highest quality tools for any type of situation. Visit us today.