A Basic Guide to Finding The Right Lopper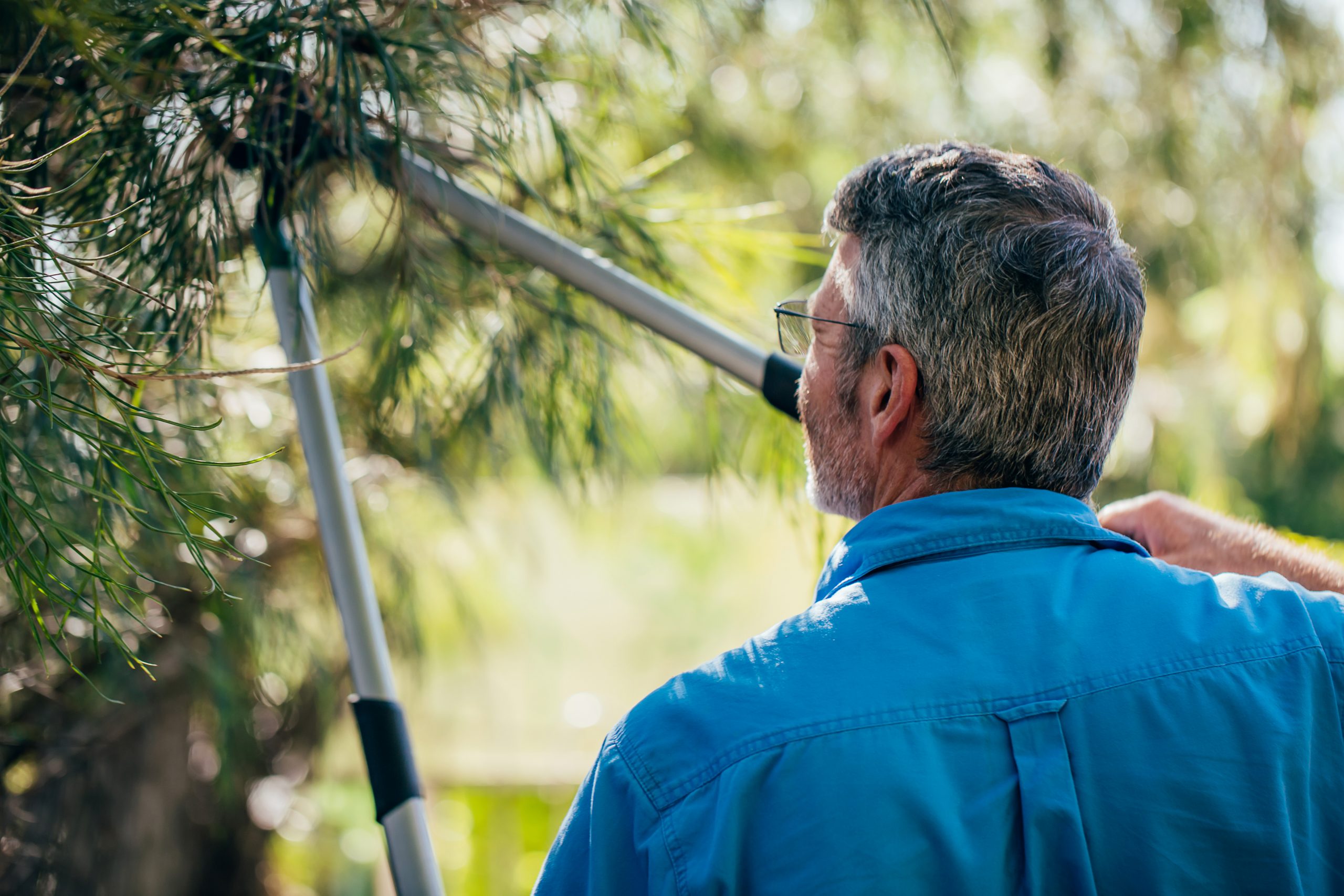 When you're faced with the tough job of cutting through branches over 1 inch in diameter, what do you use? Pruning shears are likely to break, and a pruning saw may be overkill. But loppers are perfect. Loppers are essentially pruners with long handles. They're used mostly to prune out twigs and smaller branches up to two inches in diameter, depending on the lopper. 
The long handles allow you to reach higher/farther and give you the leverage you require to cut thicker branches. It's essential to keep in mind that loppers come in a range of styles, sizes, and price points; what's best for you will depend on the kind of pruning you're doing. Keep reading to learn more about finding the right lopper for you. 
How To Choose The Best Loppers For You
Given loppers come in various styles, sizes, and price points, it's essential you find the right one. Pruning can be heavy, repetitive work, so having the right lopper can make the job a lot easier. Here are five essential considerations when buying loppers. 
Type of Cutting Blades
There are two basic types of loppers – bypass loppers and anvil loppers. Bypass loppers are the most commonly-used loppers, consisting of two blades that slide past each other like scissors. They typically provide the cleanest cut on live wood, allowing the plant to heal more quickly. Anvil loppers have one straight blade that cuts as it closes onto a flat edge. 
High-Quality Steel Blades 
Lopper blades are generally made out of steel, with the best option being blades made of high quality, hardened, or carbon steel. These blades last longer and are less likely to nick, bend, or need frequent sharpening. 
Blades made from more defective quality materials generally don't hold a shared edge, which means that pruning takes more effort and branches are easily damaged. 
Handle Length
Loppers come with a range of handle lengths, from shorter 15" or 18" loppers to 32" or longer. Lopper length affects the amount of leverage you have – longer loppers give you more leverage, making it easier to cut through thicker branches. The downside of longer handles is that they are more challenging to work with and tend to be heavier. 
Grip 
Loppers come with a wide range of handle/grip sizes, shapes, and materials. Some are "ergonomically designed" to fit your hand, while others are made of softer material to cushion the impact. Handles with contoured grips may be most comfortable for some people. 
Availability of Replacement Blades and Parts
Not all loppers can be taken apart for cleaning or sharpening, and many do not allow you to replace parts that break, wear out, or get damaged. On loppers, the blades can be easily damaged by standard pruning techniques (such as twisting the loppers while you cut), cutting branches that are too thick, or cutting deadwood with bypass pruners. 
Our Recommendation: Corona Bypass Lopper 25" 
We suggest the Corona Bypass Lopper 25" with comfort gel grip. It's a lightweight pruning tool build for comfortable cutting. Smaller grip sizes and tactile handles deliver comfort to gardeners or homeowners who seek a more comfortable, more therapeutic experience. 
This lopper comfortably gets the job done. It's specially coated, non-stick blades help maintain maximum sharpness. 
High-Quality Loppers in Texas 
At Fix & Feed, we have high-quality loppers for sale. We are a reputable hardware store based in Texas with four convenient locations in Commerce, Sulphur Springs, Bonham, and Quinlan. Visit us in-store to find only the best garden loppers and for a variety of in-store promotions.