Why Caulking Guns and Sealants are Must-Haves at Home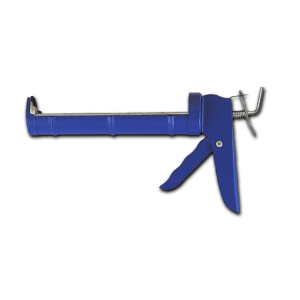 If you're a DIY enthusiast, then you'll want to be well prepared for your next job. Having a few key items at your disposal are essential to get specific jobs done. For all the DIY lovers out there, if you don't have a caulking gun or sealant on hand – what are you waiting for? To make things easier, we'll be sharing all there is to know about these two DIY must-haves. 
What Is a Caulking Gun? 
Caulking guns are designed for one thing: to deliver a continuous bead of caulk to seal joints between two surfaces – for instance, gaps between window frames and jambs. The majority of the caulking guns used today are manual, meaning you squeeze a hand trigger to dispense the sealant. 
Powered caulking guns – the new kids on the block – are growing in popularity because all you need to do is guide the tip of the gun to create a smooth, continuous bead of caulk. The right caulking gun for you depends on the type of caulk you'll be applying, as well as the overall scope of your project.
Key Considerations When Choosing a Caulking Gun
Here are a few things to look out for when choosing a caulking gun to ensure you get the one you need. 
Get the right thrust ratio:

Look for the thrust ratio on the caulking gun's package or in its online description. Thrust ratio relates to the amount of force generated each time you squeeze the hand trigger. The higher the rate, the more force exerted with each squeeze. 

Look for a revolving frame to caulk around corners:

stopping and starting when running a bead of caulk can lead to unsightly lumps and bulges. It's incredibly challenging to run a continuous bead around a corner because you must change hand positions and the gun's angle. 

Consider a powered caulking gun:

repeatedly squeezing a trigger can lead to hand and wrist fatigue, which is why powered caulking guns are becoming more popular. You can choose between electric, battery-powered, or pneumatic. 
Our Recommendation: 9″ Smooth Rod Caulk Gun 
We suggest the 9″ smooth rod caulk gun. The 9″ standard half-barrel caulk gun is perfect for household caulking projects. It holds 1/10 gal cartridges of sealant and adhesives. Thumb-activated pressure release helps avoid messy clean-ups. It's easy to use, durable and has a smooth application. 
What Is Sealant? 
Any sealant can perform well in the right application, but knowing which to pick for your job is another thing. Latex sealants are water-based, easy to tool, easy to clean up, paintable, and relatively less expensive than other types of adhesives. Latex sealants may be best suited to finish interior applications. 
Key Considerations When Choosing a Sealant 
When selecting a sealant, these properties are typically the most important:
Substrate compatibility 

Workability, mainly based on temperature 

Paintability and its converse – substrate staining

Relative cost 

Service life 

Material constituency and hazardous content 
Our Recommendation: DAP INT/EXT Latex Sealant 
The DAP Latex sealant offers superior flexibility and is crack and water-proof. It's silicone tough and tackle-free in thirty minutes. It's also paintable with latex and oil-based paints in two to four hours, depending on temperature and humidity. Not to mention, it's easy to clean up, and seals join up to 1 inch wide. 
This product comes with a fifty-year satisfaction guarantee. 
Fix & Feed For all Your DIY Needs 
Having a caulking gun and sealant is essential for all those DIY home enthusiasts. For all your DIY needs, visit a Fix & Feed store near you. With four convenient locations in Bonham, Sulphur Springs, Quinlan, and Commerce, you'll be sure to find exactly what you need.