Measuring Wheels: All You Need to Know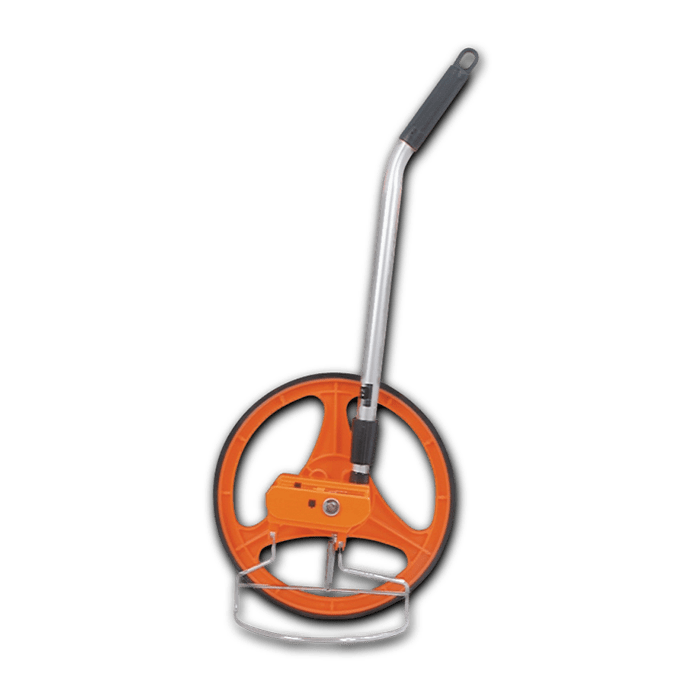 The measuring wheel, also known as click wheel, odometer, waywiser, trundle wheel, or perambulator, is a measuring distance tool. Builders, remodelers, architects, and real estate agents use it to take measurements of large areas. 
Whether at home or in a professional setting, this device makes measuring boundaries and large areas fast, easy, and efficient. Learn everything you need to know about this practical tool that will help you with all your projects.
Measuring wheels are specially designed for projects that need accurate long-distance measurements. This device will help you take both indoor and outdoor measures effortlessly while you walk.
Measuring wheels come in different sizes and can be used in multiple applications to help you take measurements as you walk.
Its Purpose 
The measuring wheel has been in use since the 1600s. The original purpose of the tool was to calculate very long distances, often between cities and towns. That's why the wheel is also known as a surveyor's wheel.
 In the last few years, technological advances have made this tool more comfortable and accurate. 
This tool can display measurements in both feet and meters. It is especially helpful for projects that require mixed measurements. Most measuring wheels come with a digital screen where you can read the measurements quickly. 
They are easy to use and have a convenient size and design to take them, or store them, anywhere.
 Different Purposes
Marking off the limits of a property

Measuring the flooring area of a property

Calculating the distance between buildings

Marking off the edges of landscaping

Measuring the size of any room 
Lufkin Measuring Wheel: Your Best Choice
If you are a contractor looking for an accurate and durable measuring device, the Lufkin Measuring Wheel is your best option. This durable measuring device is ideal for measuring vertical, horizontal, or curved surfaces quickly and accurately.
It displays surface dimensions in inches and feet for quick and accurate distance calculations. 
Visit Fix & Feed 
Take quick and easy measurements with the help of Feed & Fix. We offer top-quality measuring wheels at excellent prices. Visit one of our stores today and take advantage of our fantastic deals and promotions.