Garden Hoses to Keep Your Garden Blooming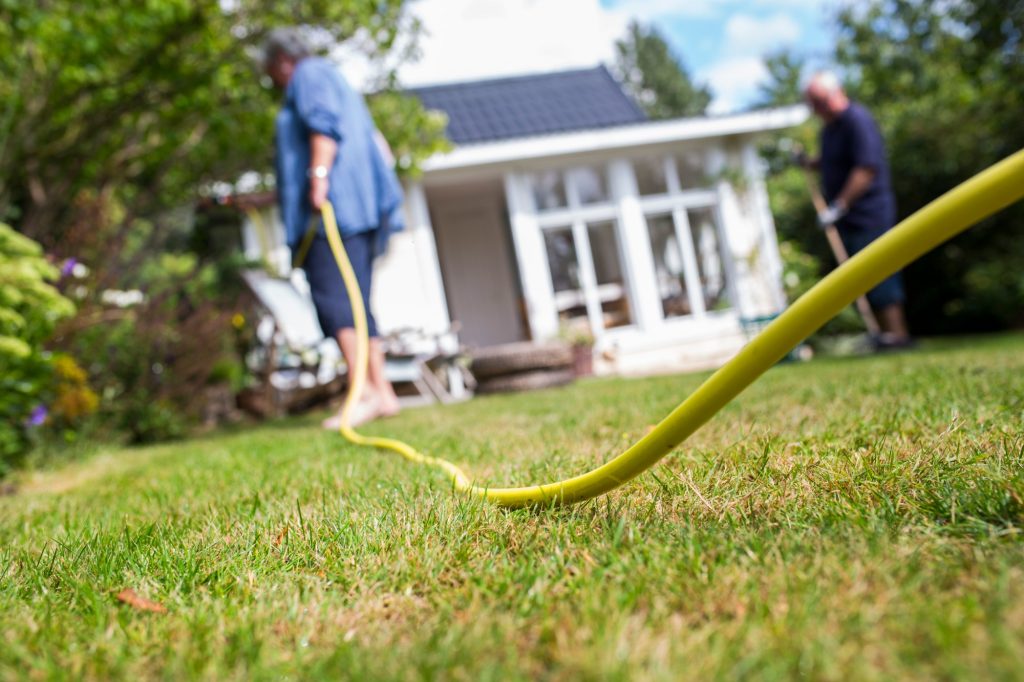 A suitable garden hose can be an essential factor in keeping your garden looking green, bright, and beautiful. A proper garden hose should last you five to ten years; many homeowners and contractors who do not invest in the right ones – find themselves replacing their hoses more often due to issues like leaks, cracks, or rotting. These issues can be avoided by investing in good quality, durable water hoses. Keep reading to find out the factors you need to look for in a good hose and our suggestions. 
What to Look for In a Garden Hose
There are many types of garden hoses, and there isn't one kind of garden hose that is perfect for everyone. What works for you is dependent on the size of the area, what you're using it for, and where you'll store it. However, in general, there are six things you can consider when buying a hose.
Length: longer is not always better. 

Diameter: the more significant the diameter, the more water the hose will carry. 

Material: You'll want to find a sturdy, durable material. Vinyl and Rubber are the best. 

Strength: Look for a hose with burst pressure above 350 psi. 

Flexibility: You'll want a hose that's flexible but does not kink easily. 

Couplings: good quality couplings will prevent leakages. 
Our Suggestion: Swan FlexRITE Pro ⅝ in. Dia x 50 ft. Heavy Duty Water Hose 
Heavy-duty hoses are perfect for landscaping and gardening tasks that require advanced flexibility from the hose—the Swan FlexRITE Pro ⅝ in. Heavy Duty Water Hose is an ultra-durable option for contractors, landscapers, and other professionals. This model has impressive kink resistance and burst performance. 
The crush-proof couplings are tough enough to withstand being run over by heavy equipment; the octagonal nut on the male end makes it easy to attach a nozzle or sprinkler. A scuff-resistant reinforced jacket helps to keep the hose in excellent condition. It also has a 400+ PSI burst strength. This garden hose is sure to last you a long time.
Find Heavy Duty Water Hoses in Texas 
If you are a landscaping contractor or a homeowner only looking for a durable, heavy-duty water hose for your garden, Fix & Feed has the perfect options for you. We have four convenient locations in Commerce, Sulphur Springs, Bonham, and Quinlan, making it easy for you to find exactly what you need. 
Our team of helpful experts will guide you throughout the process to ensure you leave our store satisfied. Visit us at one of our locations to discover our in-store promotions. We are open seven days a week.