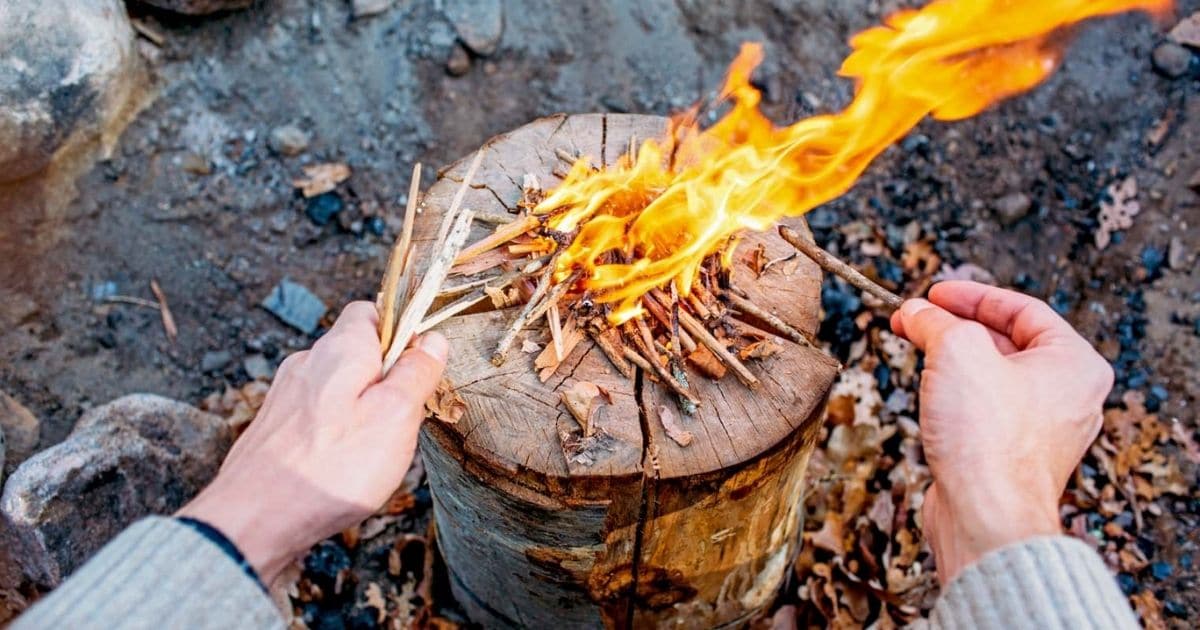 Using firelogs is a great alternative to enjoy a fire without chopping wood. They are also an excellent choice for allergy sufferers since they produce far less smoke than traditional firewood.
Let's learn a little bit about firelogs and discover the answer to some frequently asked questions related to them. Keep reading.
Frequently Asked Questions About
Firelogs
You Can Learn From 
What Are The Benefits Of Using Firelogs?
Firelogs are an environmentally friendly way to enjoy a fire. They produce far less smoke than traditional firewood, and they are made from recycled materials. They come in a variety of sizes, so you can choose the one that is best for your needs.
They also have the benefit of being long-lasting. A single firelog can provide up to four hours of heat, making them a cost-effective way to keep warm.
What Are Firelogs Made From?
They are made from dense wood that is split and kiln-dried. The most common types of wood used to make firelogs are oak, maple, and hickory.
Are Firelogs Safe For Indoor Use?
Yes, firelogs are safe for indoor use. They are made from non-toxic materials, and they produce very little smoke and produce 70% particulate matter.
Can Firelogs Be Used In A Fireplace?
Yes, they are specially designed to work with gas and wood-burning fireplaces. However, it is important to check first the manufacturer's instructions to ensure that the chimney is compatible with firelogs. 
Where Can I Find Firelogs?
Firelogs are available at  Fix & Feed, the most reliable home improvement stores in Texas.
Find Duraflame Logs at Fix & Feed
Duraflame logs are firelogs with which you can start a cozy indoor or outdoor fireplace. They are made of recycled materials, such as wood and cardboard, and are meant to be burned in or outside.
Place blocks of duraflame logs in a fireplace or woodstove to start a fast-lighting fire. The firelog will burn for approximately four hours, generating heat and flames for a memorable evening.
For those who don't want to deal with the hassle of using real wood, duraflame logs are a fantastic choice. Buy duraflame logs at Fix & Feed, the most complete home improvement store.