Pedestal Fans vs Tower Fans: Which one is better?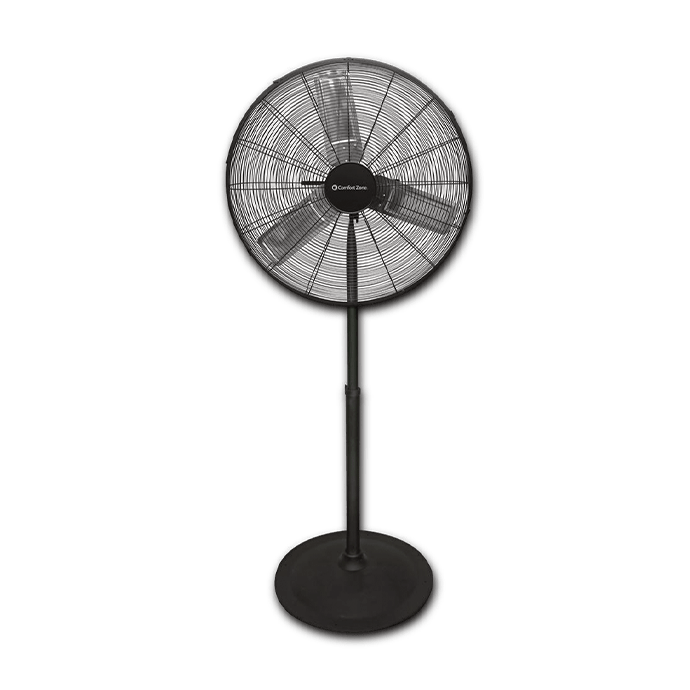 Now that the warmer months are here, you might be considering getting a fan to cool down. However, how do you know which type of fan will fit your living space's overall look and which option is best? Some characteristics can be the deciding factor for the type of fan you purchase for the warm summer months. 
The top two options for fans are pedestal and tower fans. Continue reading to find out which of these is the one you need in your house.
Let's Compare To Make a Smart Purchase
The best way to find out which of the two options is the right one for you is to make a list comparing one from the other. Here are the main comparing points from a pedestal fan and a tower fan.
Height 
When looking at both fan options, height is one of the main things to take into consideration. Tower fans are usually smaller, and the air might end up blowing to the side of your couch or other furniture. However, pedestal fans are taller, and you can place them anywhere while still getting all the air directed to you. 
Noise
While some may enjoy white noise, sometimes a fan can be too loud and overwhelming. When it comes to both fan options, tower fans are louder due to their mechanism to push out air. Pedestal fans, on the other hand, are much quieter, and you barely hear the blades spinning even on their highest setting. 
Space 
Both tower and pedestal fans save space, but they do so in different ways. Tower fans are slim, making them easy to fit and move around when there's limited floor space. Pedestal fans are wider because they need the balance to stay; however, they cover more space with airflow. This gives you more options for placement. 
Mobility 
Mobility for both fans is very similar. Although you can place the pedestal fan behind objects due to its height, both fans require the same hassle for unplugging and have similar weights. In this category, it's a draw. 
These Fans Are The Better Option: Get Yours Now
After comparing both fan options above, the one that stands out is the pedestal fan. For the perfect 30" pedestal fan, visit your nearest Fix & Feed store. Our pedestal fans are sleek and have all the excellent features mentioned above. Get ready for the rest of this warm season with only the best.