The Perfect Combo for Contractors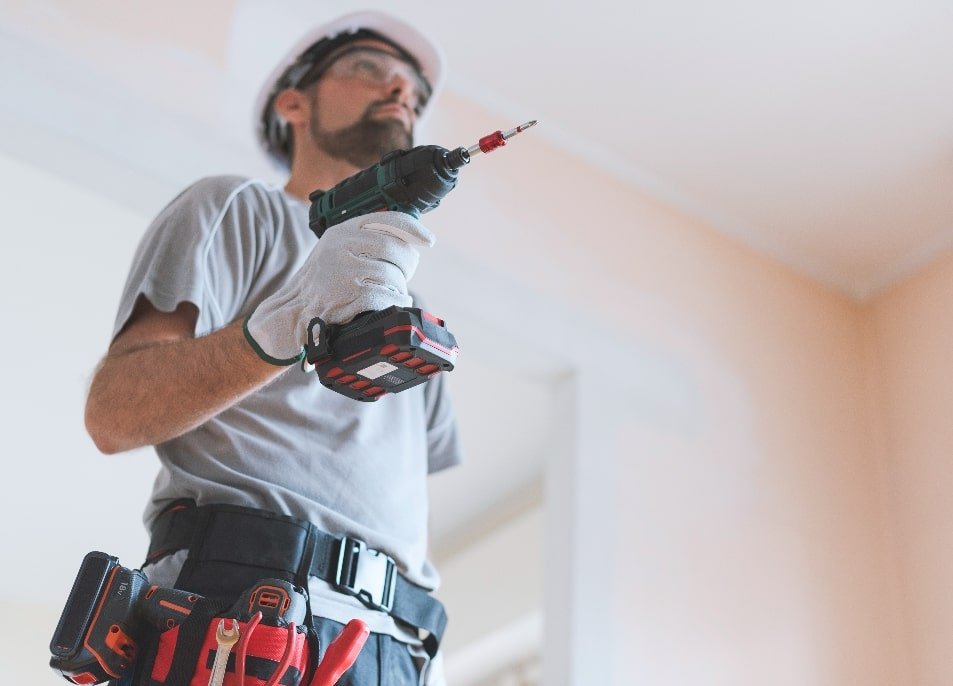 Drills are the tool for excellence that all contractors should have. Drills are widely used to drill holes and drive screws and other tiny fasteners into the ground. They're ideal for short DIY chores around the house. 
Drills differ in terms of speed, power, and size. They are typically corded electrically powered gadgets, with hand-operated models declining in popularity and cordless battery-powered models gaining appeal.
Woodworking, metalworking, construction, machine tool fabrication, construction, and utility applications all require drills. Medicine, space, and micro applications all require specially tailored versions.
Power Drills
Electric drills (or, less commonly, compressed air drills) are the most general woodworking and machining shop tools. It is a must-have in any contractor toolbox.
Electric drills can be corded (powered by a power wire) or cordless (powered by a battery and fed by rechargeable electric batteries). The latter has replaceable battery packs that can be swapped out to allow drilling to continue while the device is being recharged.
Porter Cable Drill/Driver Combo 
Description
Drill/driver with two speeds, 1/2 inch 283 Units Watts Out and 0-350/0-1,500 RPM are delivered by its high-performance motor. 
Depending on whether you need to drill a hole or sink a screw, you can choose between two-speed levels. The high setting is for drilling holes, while the low setting only goes up to 400 RPM and can be used as a screwdriver.
The design is compact. It's 8.25 inches long and weighs 3.5 pounds. The drill has an ergonomic grip, an LED light, and a bit storage compartment.
The 1/4-inch impact driver has a torque of 1450 in/lbs, a speed range of 0-2,800 RPM, and a 0-3,100 BPM speed range. For one-handed bit adjustments, there's a quick load chuck.
The impact driver is 6.9″ long and weighs 3.3 lbs. It has an ergonomic handle, LED illumination, and bit storage.
This drill runs on a 20-volt lithium-ion battery that provides enough juice to drill holes and drive screws quickly and efficiently. 
Find Your Porter Cable Drill/Driver Combo at Fix & Feed
This is the best combo for contractors and you can get your own at Fix & Feed stores in Texas. If you have any questions about the product, feel free to visit the store nearest to you. Our team will gladly help you and guide you to the products that are best suited for your needs.