How to Choose the Best Outdoor Griddle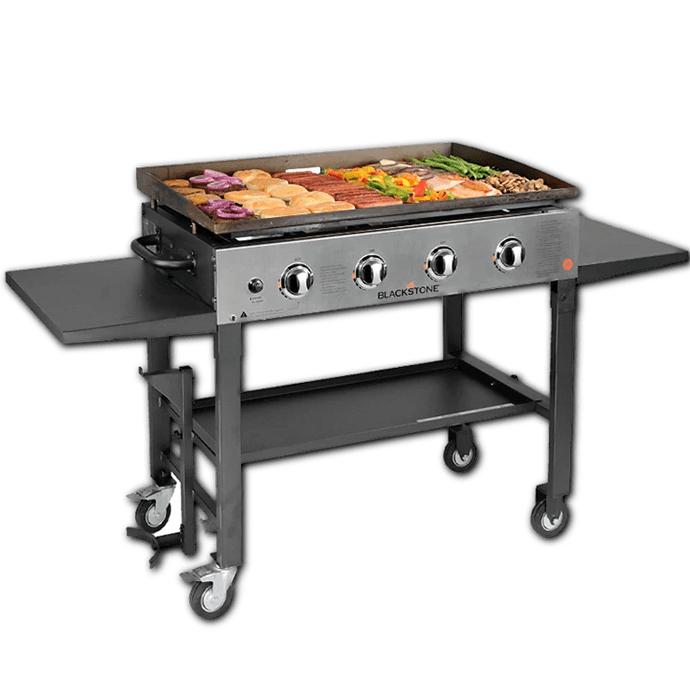 The griddle grill is a new outdoor barbecue with a griddle. The griddle grills are big because they require a powerful venting system and require natural gas. Dedicated flat top griddles are rarely found in households. Fortunately, there are griddle grills that are more accessible to the homeowner in the market.
As a homeowner, it may be your dream to have your own outdoor flat top griddle. You can put one in your backyard or take it to a tailgate party or even the beach. This is why choosing the best outdoor griddle is a very important task.
Features That the Best Outdoor Griddle Should Have.
A large grill surface that will cook a variety of foods for a large group, from steak to pancakes.
The grease trap has to be in the back of the griddle top, so it is easier to send all fats and oils to the back of the griddle.
Four powerful burners to bring the griddle up to heat quickly.
Burners that can be used individually to create different heat zones across the cooking surface.
The surface of the griddle can be removable, so it makes cleaning much easier.
Even though griddle grills tend to be expensive and heavy, manufacturers are now producing propane-fueled flat top griddles ideal for use outside where venting is not a concern. 
The 36″ Blackstone Griddle
If you're searching for a dependable gas griddle with ample cooking surface to accommodate even the largest family cookouts with everything from hashbrowns to Teppanyaki, the 36″ Blackstone Griddle is an ideal choice.
The Blackstone 36 inch gas griddle is a robust, flexible, and exceptionally well-made griddle. It has various quality of life features that make meal prep, cooking, and cleanup a breeze.
Find Yours At Fix & Feed in Texas
The Blackstone 36 features a 720 square inch rolled steel cooking surface that is 36 inches by 20 inches. At the same time, four separate gas burners produce heat, making it simple to adjust the temperature throughout the cooking surface and set up a two-zone cooking system.
To find out more about it, visit Fix & Feed stores.