Top 6 Welding Safety Equipments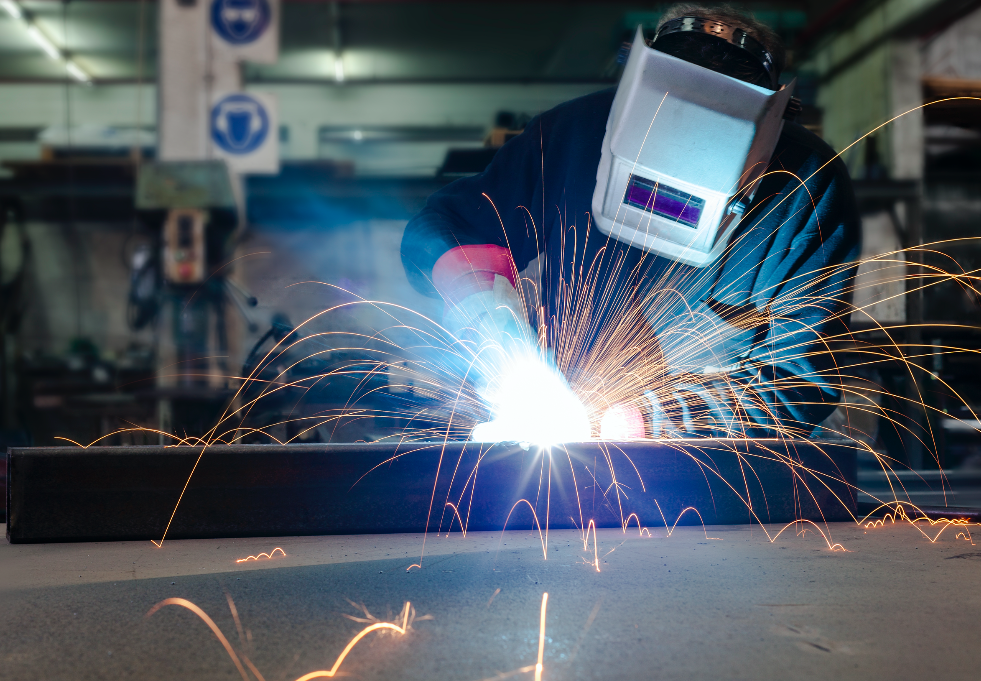 Welding is a dangerous job. Welders deal with molten metal that can burn through clothes and skin, as well as the risk of explosions from gas leaks. They also have to be aware of their surroundings, so they don't get hit by cars or other objects while working on high structures.
Welders' safety equipment is highly important for all these reasons, which is why we compiled this list of 6 welding safety equipment every welder should own. Keep reading for more.
Welding Safety Equipments: Top 6
Welders are known for being the most rigorous in regards to personal safety equipment. Here's a fast and easy checklist to avoid injury.
Welding Helmet
Welding helmets are usually equipped with auto-darkening lenses, which darken in response to the intense light of welding. Welders shouldn't rely on these alone, though. They should always wear their goggles or glasses underneath to protect them from slag and other debris that comes with welding.
Welding Jacket
Welders jackets are usually made from a synthetic material that's resistant to heat and abrasion. This is important for protecting the welder moving around their work area or cleaning up slag after welding.
A recommended jacket length would be one inch above the knee for ease of movement, but long enough so it doesn't ride up while welding. Welding jackets also include a variety of pockets for storage, usually on the front and sides, to avoid getting in the way when working at heights or near machinery.
Welding Gloves
Welding gloves are made from thin materials that don't obstruct dexterity. They should also be resistant to heat, chemicals, and abrasion. Welders can opt for leather or cotton options depending on their job type, but avoid using welding gloves to replace safety equipment like helmets and jackets.
Protective Boots
Boots should be high enough to protect the welder from molten metal and other debris. Welders can opt for steel-toe boots, which provide additional protection against crushing injuries as well. They're also essential when welding near machinery or moving around scaffolding and structures with ease.
Goggles
Welders should always wear goggles underneath welding helmets. Welding glasses offer a similar level of protection, and you can purchase them at any hardware store for a nominal cost.
Welders should avoid wearing sunglasses, as they don't provide enough side or peripheral coverage to protect the eyes from debris and different types of light exposure during welding operations.
Face Shield Combo Kit
Welding face shields are designed to protect the welder from the eye and facial injuries. They're made of tempered glass or plastic, which can be attached easily onto welding helmets with a rubber strap on the back.
Welders should avoid wearing these without their helmets as they offer no protection against impact and shrapnel that comes along with welding operations.
Find Your Welding Safety Equipments At Fix & Feed
Are you looking for your welding safety equipment? Look no more! Fix & Feed offers a variety of welding safety tools for you to stay protected. Let us help you keep your work environment safe and secure, and visit our store today.