Travel At Ease With Tie Down Straps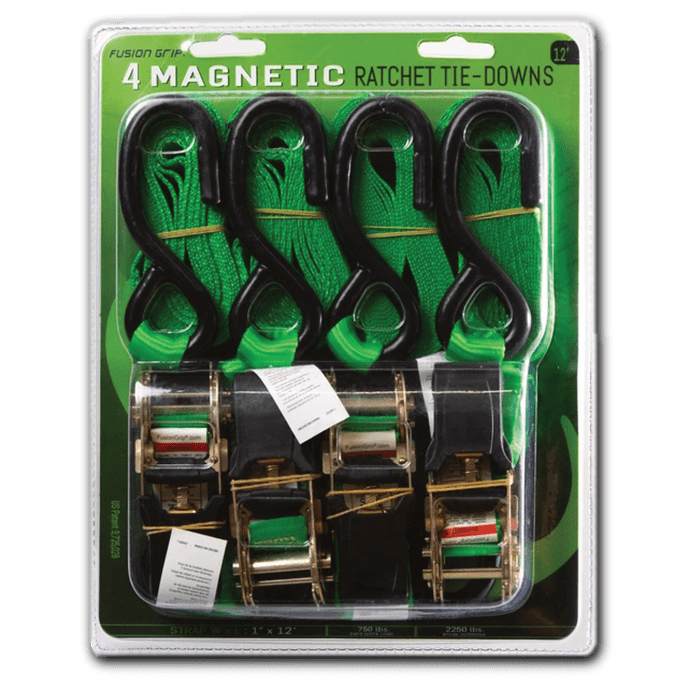 A tie-down strap (sometimes called a ratchet tie-down strap, a lashing strap, or a tie down) is a fastener used to secure goods or equipment during transportation. Tie-down straps are webbing with tie-down hardware attached.
The tie-down strap can be attached to the cargo or equipment area, looped over the cargo or equipment, or attached to the cargo or equipment using this hardware. A mechanism of tensioning the strap, such as a ratchet, is generally included.
Ratchet Tie Down Straps
Ratchet straps are designed to support the largest weights, having a working load capacity of 5,000 pounds (2200kg). They get their name from the ratcheting mechanism that helps secure big weights firmly.
Ratchet Strap On A Camping Trip
Campers may use a Ratchet Strap in a variety of ways on the next camping trip. Ratchet Straps are suitable with a large number of tents on the market today. Who said campers could only set tents on the ground?
The ability to hang your tent in the air adds a whole new dimension to the camping experience. During rainy seasons, it also helps to keep you dry while you sleep. Sleeping in the air during your camping trip also lowers the impact it would have on the forest floor if you were to sleep on it.
Ratchet Straps in Action During a Move
Moving may be a stressful experience, and with good reason. There is much uncertainty surrounding virtually anything, but the safety of your expensive things during transit should not be one of them. Using Ratchet Straps to secure your belongings in the back of the moving truck is one method to decrease stress.
Many goods would be OK on a smooth trip along a straight line from point A to point B, but we all know that never occurs. On almost any journey, sharp bends, bumps, and potholes are unavoidable, and they can be hazardous to your cargo! To avoid these terrible circumstances it is critical to utilize tie down straps on your products.
Fusion Grip 4pk Straps.
If you are a photographer carrying expensive equipment or a camper looking for some relaxation out in the woods, Fusion Grip 4pk Straps are ideal for you.
The following is a list of the features of this product that will make you feel secure from not losing anything anywhere you go.
It possesses Neodymium magnets

It makes securing the adjustable hook effortlessly

Patented hooks stay in place while securing the load 

It ensures the hook never falls off

It eliminates the need for a second set of hands

It improves the efficiency and performance of any operation

1100 LBS safe workload.

2200 LBS break strength.
If you want to get your hands on these tie down straps in Texas, you can find these types of straps at Fix & Feed stores. Visit one of our locations nearest to you and you won't need to worry about your items moving around during any of your trips.