Where Can A Portable Generator Come In Handy?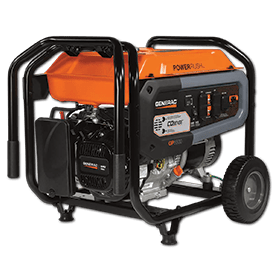 What do you do when there's a power outage? You might have a fridge full of food that will spoil, electronics that need to be charged, or tasks that need to be completed ASAP. 
A portable generator makes sure that you can keep all of your important items powered up during an emergency. It can be a total lifesaver in those situations where there is no power and finding it is uncertain. 
Portable generators are not only useful at home during a power outage, but you can also take advantage of its benefits in many more places and scenarios.
In Outdoor Events
Many outdoor events like music festivals, sports games, and carnivals often require a lot of power to run amusement rides or stage equipment. Portable generators can help ensure this is done without needing a nearby power line.
During An Emergency
In emergencies such as natural disasters where there might be no electricity for days or even months, portable electricity keeps the relief effort going. This can be vital in hospitals and homes to keep life-saving equipment running.
For Powering Up In The Garage
When you need extra electricity but don't want to pay out thousands of dollars to have a special electrical unit installed in your home by an electrician, a portable generator is ideal for power tools and other equipment in the garage or backyard.
In A Camping Trip
For those who enjoy going outdoors and camping, a portable generator gives you an excellent source of electricity. It can power up equipment such as small camping appliances and your gadgets and lighting sources.
In The Job Site
Construction sites also require a lot of power. Portable generators are ideal for construction job sites to help provide electricity for light towers, air compressors, or even electric tools.
Be Smart. Be Prepared.
At Fix and Feed, you can find the best quality portable generators in the market. Our best seller is the Generac – GP6500W Generator. 
This California Air Resources Board-certified Generator provides lots of power while protecting you and your home from carbon monoxide (CO) poisoning. Its Power Rush technology Delivers over 40% more starting capacity. It can be yours for the amazing price. 
We have only the best and most resistant equipment at Fix and Feed to aid you in any possible power outage scenario. Be smart, and prepare for whatever situation life has planned for you.