Never Miss A Shot With The SpyPoint® LINK-MICRO-LTE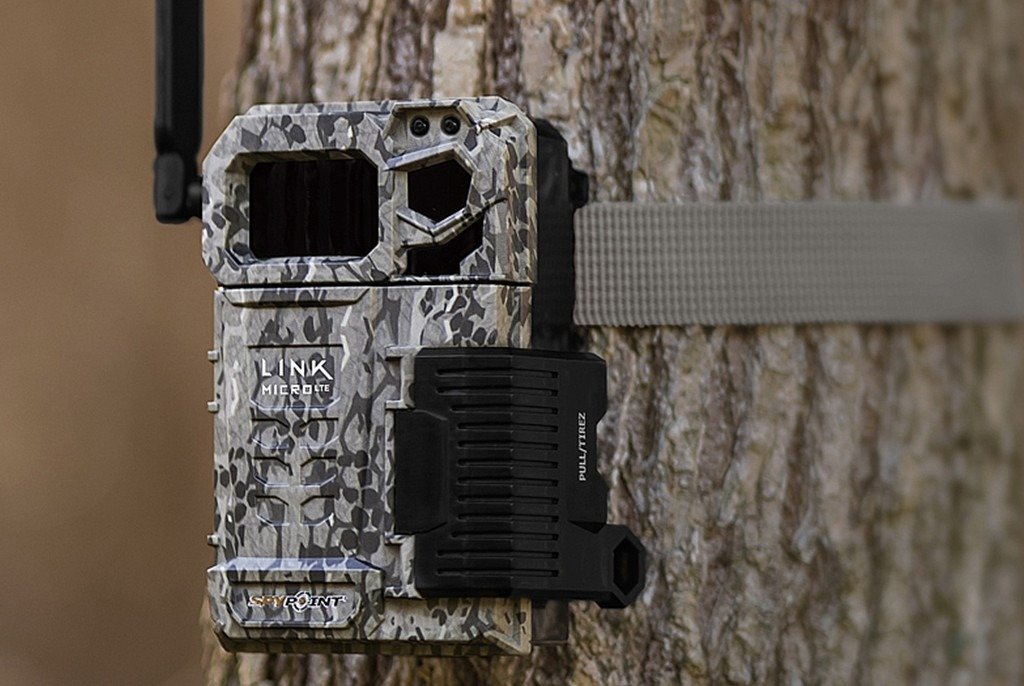 Are you looking for a reliable, all-in-one hunting solution? Ever since smartphones became popular, the game of hunting has changed. Now, in addition to tracking deer and other animals through apps and other technology, hunters can also track their prey through their phones. This is where the Spypoint Link Micro LTE comes in.
If you're a hunter, you know that having the right technology can make all the difference in the world. In this blog post, we'll discuss everything you need to know about this innovative product. 
A Highly-Concealable Trail Camera
The SpyPoint® LINK-MICRO-LTE Cellular Trail Camera has a fast trigger speed of 5 seconds and an amazing 80′ flash and detection range, ensuring that you never miss a shot. 
This highly-concealable trail camera comes with an intuitive platform and does not require expensive contracts for cellular activation. Plus, the LINK-MICRO-LTE is user-friendly and inexpensive, allowing you to easily transmit photographs from your camera to your phone.
Unique & Advanced Features 
The LINK-MICRO-LTE from SPYPOINT maintains the MICRO family's reputation for excellence, with high performance and the potential to become the ideal mobile scouting tool at an affordable price.
Among its amazing features, the following stand out:
0.5-second trigger speed

80′ infrared flash and detection range

User-friendly interface

Wireless transmission of photos to the SpyPoint smartphone app

10 megapixels
Tips For Placing Your Cellular Trail Camera
Cell phone technology has come a long way in recent years and has mostly been used for security purposes, now joining the world of hunting. 
Some of the most popular spots for the SpyPoint® LINK-MICRO-LTE Cellular Trail Camera include:
Where you have seen signs of animals:

In a woodland, on the edge of a watercourse, or along a stream. On the side of game tracks or travel routes; on the forest's fringes; at the edge of a wooded area; and so on

On a stable surface:

A tree trunk at least 10 inches thick and fixed in a place where it won't move, so the tree trunk won't sway, triggering the motion sensor, a fencepost, or some specially built support.

When a subject is extremely close to food or water:

Targeted at food or water source. You're more likely to capture an image in which animals linger while not including the water in the frame, as moving water might activate the motion sensor.

Aimed at a 45-degree angle:

To a game trail or travel route, not at the closest point of the path. The animal moves down the trail in a second before the photograph is taken.

In a shaded area:

The camera senses heat and motion, and the greater the temperature difference, the more likely you are to capture it.

For example, at animal height:

If you're interested in deer, mount the camera at three feet above ground level. For more versatility, attach it to a pole and aim it low so you can photograph animals' backs instead of their heads.
Find Innovative Hunting Technology In One Place
The SpyPoint® LINK-MICRO-LTE CAMERA has been a huge hit at Fix & Feed hardware stores in Texas, and for a good reason. This small but powerful camera will allow you to capture the perfect moments of your hunting trip without worrying about carrying around a larger camera or risking scaring animals away.
At Fix & Feed, we have all kinds of innovative and amazing technology to boost your hunting trips. Stay up to date with this exciting sport by capturing every moment on camera! If this sounds like something that would be useful to have with you when going hunting, stop by one of our many locations today.