The Ultimate Guide To Bathroom Remodeling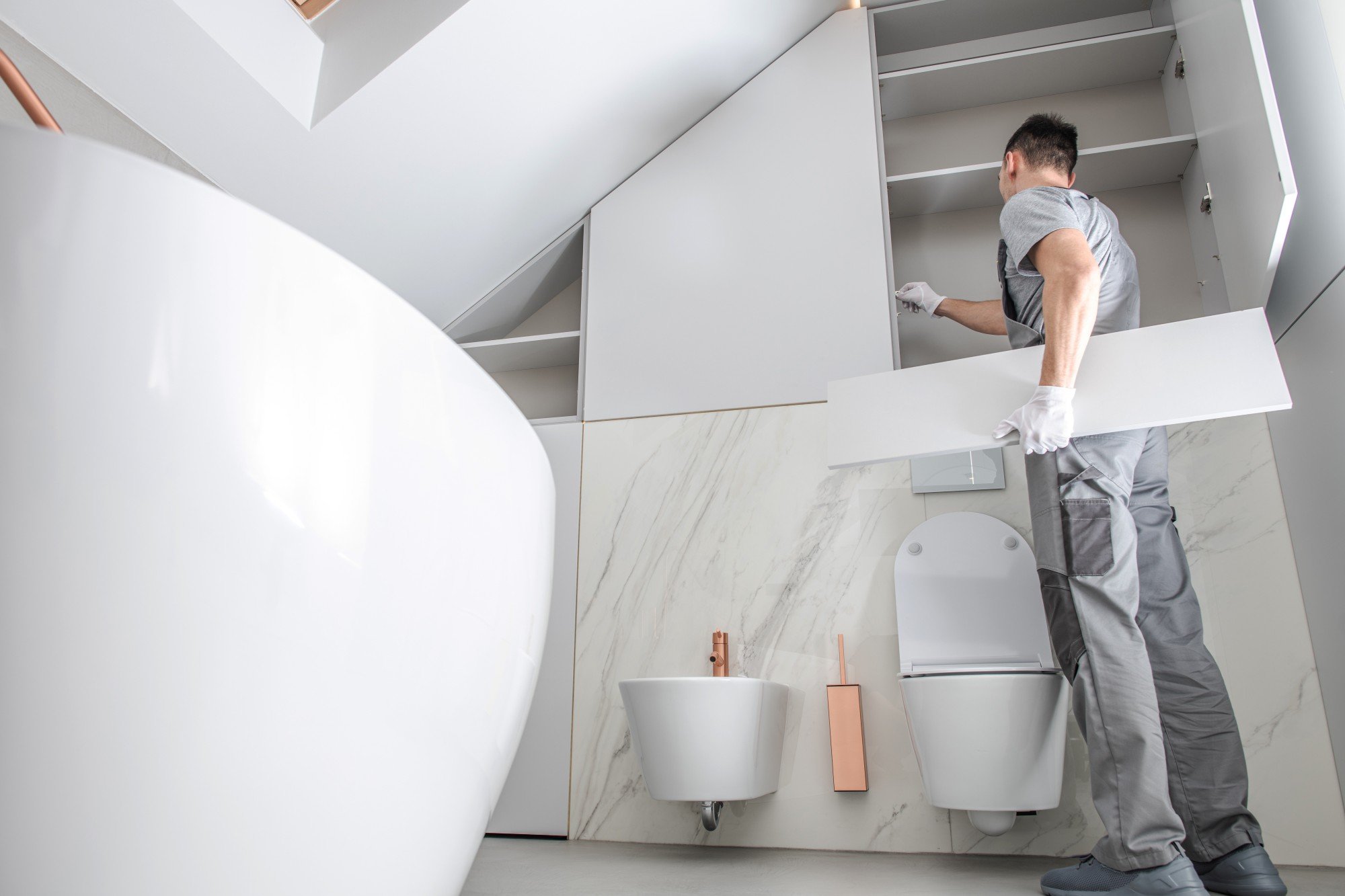 Whether you need to improve your bathroom's functionality, increase your home's overall resale value, or simply change its look, bathroom remodeling is an investment that is well worth it. However, it's essential to have the right tools to ensure that components such as plumbing and fixtures are working correctly. 
Here's our list of necessary tools for your bathroom remodeling project, all of which you'll be able to find at your local Fix & Feed store in Texas. 
Toilets 
Toilets, along with plumbing supplies, are, of course, an essential part of the bathroom. In terms of size, we suggest choosing between a round or elongated toilet. The only difference in appearance is the shape of the bowl itself. A round-front toilet bowl is more of a circle in form. Therefore, it extends less into the room.
An elongated toilet bowl is oval and extends several inches more into the front of the room. As bathrooms become more extensive, the elongated bowl becomes more common, which gives a more contemporary appearance. 
Faucets 
You'll want to complete your bathroom renovation project with the right faucet and fixtures. It's more than a finishing touch; the right faucet can become the room's focal point. Choose a faucet that's not only functional but also complements your bathroom decor. It's easy to create your dream bathroom with endless options of faucet shapes and sizes. 
Shower Wall & Surrounds 
Water damage, mold, and more can easily damage the build of any bathing system. Installing a wall surrounding your shower or bath is a cost-effective solution to avoid the problems brought on by water and humidity. Without a surround, your bathroom walls are vulnerable to damage and decay. 
Pedestal Sink
Pedestal sinks are composed of two physically separate elements that are attached during installation. The top is the lavatory, and the lower section is the vertical pedestal. Pedestal sinks save bathroom floor space and are lower priced. They are ideal for small bathrooms such as powder rooms and are easy to transport. 
Find Everything You Need For Your Plumbing Project 
It's essential to have the right plumbing supplies and products for your bathroom to keep functioning correctly. If you require plumbing accessories and supplies for your bathroom remodeling project, you can count six & Feed offers high-quality plumbing supplies at an affordable price. 
The team at Fix & Feed prides itself on its friendly customer service and various product options. 
When you visit Fix & Feed, you'll find everything you need in one place. Come to one of our four locations in the greater Texas area to see our in-store promotions.