Choosing the Right Fencing for Your Livestock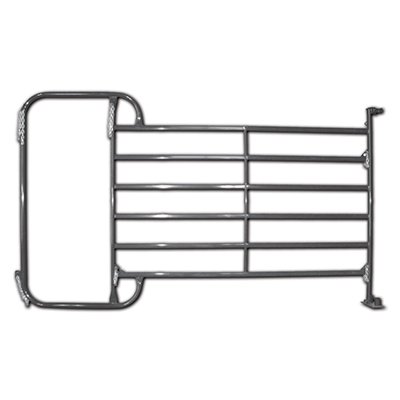 A lot of work is required to get the right fencing done for your livestock. When planning your farm fence, you'll want to make sure you invest in good quality fencing and explore the different options available to you. Before you choose a farm fence, read this post to guide you about your choices. 
1. Red Brand Barbed Wire 
Red Brand barbed wire fences are built to safely contain your animals and protect your property at the same time. It is made using the best quality steel available for consistency and performance. The barbs continue to remain sharp and robust over time. The double wire-reverse twist cable design allows for a dependable and robust wire that will not sag and keep barbs in place.
2. 4' Prieferts Economy Gate
Priefert Economic gates are the least expensive; they do not compromise on quality, so you still get a durable and high-quality gate while saving money. The architectural grade powder coat finish with UV inhibitors allows the gate to resist any scratching and sunlight damage, adding years of life to this high-quality, affordable investment. 


3. Head Gate Model 64
Priefert's head gates have revolutionized the way cattle are worked. The model 64 headgate is based on Marvin Pieferts original full front-opening design. This model is efficient as the friction lock controls cattle, instead of the strength of the operator. 


4. Walk Thru 12' Premier Grey Panel
The Walk Thru 12' Premier Grey Panel is uniquely designed with panels that feature a 4' complete "walk thru" gate, ideal for various applications in a farm or ranch. These panels feature chains for tight connections and increased versatility to allow for easy links to existing structures. 
Find Fencing Supplies Near You 
If you're looking to find high quality and affordable fencing supplies for your livestock, Fix & Feed offers a wide range of products so you can choose what's perfect for you. Fix & Feed has four convenient locations in Commerce, Sulphur Springs, Bonham, and Quinlan. We're open seven days a week. Our welcoming and friendly staff is ready to help you by finding all the fencing equipment and supplies you need.