The Best Food For Your Furry Friends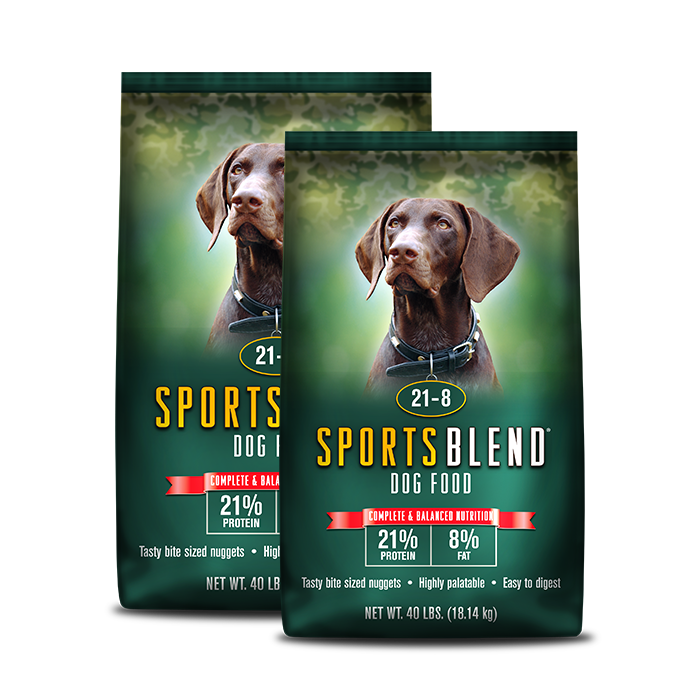 Are you curious about whether or not you're feeding your dog with the right food? Or what the options are on the market? Eating healthy is just as important for our best friends as it is for us. That's why we need to be mindful of what we feed our dogs. Animals need proper nutrition for their growth, energy, and maintenance. Keep reading to find out a couple of our favorite options.  
Sports Blend 21-8 Adult Dog Food 
The Sports Blend Dog Food is a complete and balanced nutritious filled option for your pet. They are tasty bite-sized nuggets that your dog is sure to love as they are easy to digest and highly palatable. These delicious, easy to eat nuggets offer twenty-one percent of protein and eight percent of fat. Sports Blend Dog Food is sure to keep your dogs full of energy and offer added health benefits. 
River Run HI-NRG 24-20 Dog Food
This high energy formula provides the nutrition and calories for the sporting, working, or highly active dog. By using both high levels of fat and multiple carbohydrate sources like grains and rice, River Run Hi-Energy Formula 24-20 Dog food will provide your dog with the energy for both short and long or intense activities. These tasty, bite-size chunks are the perfect balance of nutrition, vitamins, and minerals. With these, your dog will have everything necessary to keep them healthy and in peak condition. Made with balanced fiber content to allow for healthy digestion and balanced omega-3 and omega-6 fatty acids.


Find Nutritious Dog Food Near You
If you've been looking for healthier, more nutritious options for your dogs, you need to visit Fix & Feed stores.
At Fix & Feed, we offer a variety of options for dogs or any other pet to choose from. Our products are sure to keep your pet healthy, active, and full of energy. Fix & Feed has four convenient locations in Commerce, Sulphur Springs, Bonham, and Quinlan. Visit one of our sites to see our in-store promotions; we're open seven days a week. Our welcoming and friendly staff is ready to help you by finding the best pet food for your dog.