Give New Life to Your Wooden Fence with Ready Seal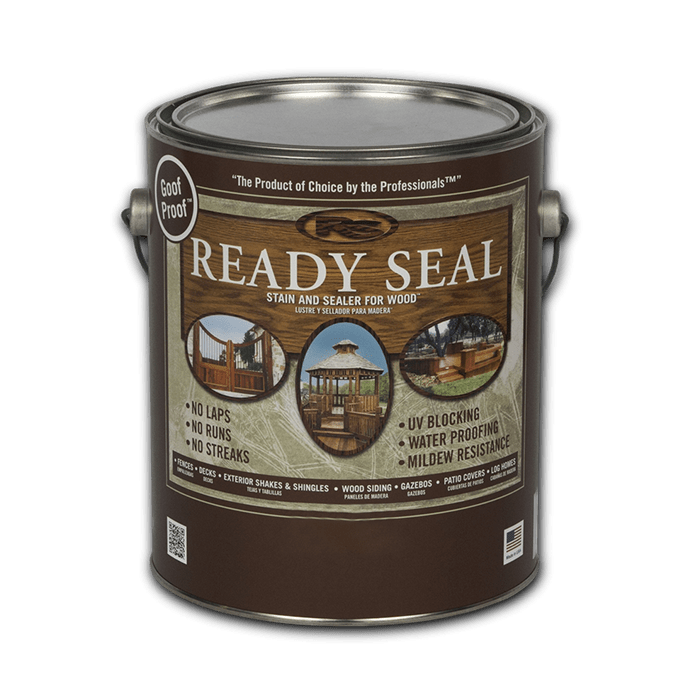 If your wooden fence is still in good condition but is looking faded and old, it's time to give it a makeover. Bring your fence back to life with Ready Seal, which will seal it to protect it from damaging elements and give it a beautiful and flat finish.
Why Choose Ready Seal? 
Ready Seal enhances the natural beauty of your wood by remaining its texture and grain to remain visible. It's a two-in-one stain and sealer that's oil-based and semi-transparent, and perfect for any exterior wood projects. 
Benefits
Its unique formula was designed to penetrate deeply into the wood to provide it with UV ray protection and preserve it from mold or mildew. 
Other benefits of using Ready Seal include that:
It dries within minuGive New Life to Your Wooden Fence with Ready Sealtes of application and leaves a flat finish.

It doesn't require thinning or diluting for application.

It can be sprayed, rolled, or brushed onto the wooden surface.

It doesn't crack, peel, chip, or flake.

It doesn't leave streaks.

It makes your wooden surface waterproof.

It's made to last.
Uses
Thanks to its high-grade protection, Ready Seal is perfect for any wooden surface, including fences, chairs, ceiling, doors, cabinets, and more. 
Tones
Ready Seal comes in a variety of colors to best suit your project or needs. Here are the eight available tones:
Dark Walnut

Pecan

Light Oak

Natural Cedar

Redwood

Mahogany

Burnt Hickory

Mission Brown
We Have Everything You Need for Your DIY Projects
Shop for Ready Seal and all the tools you need at Fix & Feed. Visit any of our four store locations in Commerce, Sulphur Springs, Bonham, and Quinlan, to learn more about our monthly promotions and discounts. If you're unsure of what you'll need, our friendly and qualified staff will be more than happy to help you.
We offer the best assortment of plumbing products, carpentry tools, hardware equipment, and more at the most affordable prices in the market. Our stores are open seven days a week, so you can always count on us to have your back.