How To Cover & Protect Your Boat With A Tarp
Having a boat is great and can be an amazing experience. However, It's important to take care of your boat and protect it from the weather. Boat covers are a great way to keep the sun from damaging your boat as well as keeping it protected from rain and hail. However, waterproof tarp covers are the best for this.
They can give your backyard or driveway some extra protection, and many different options depend on what type of tarp you choose, the size of your boat, and how you are going to use it.
Keep reading this article to learn tips on how to use your boat protector.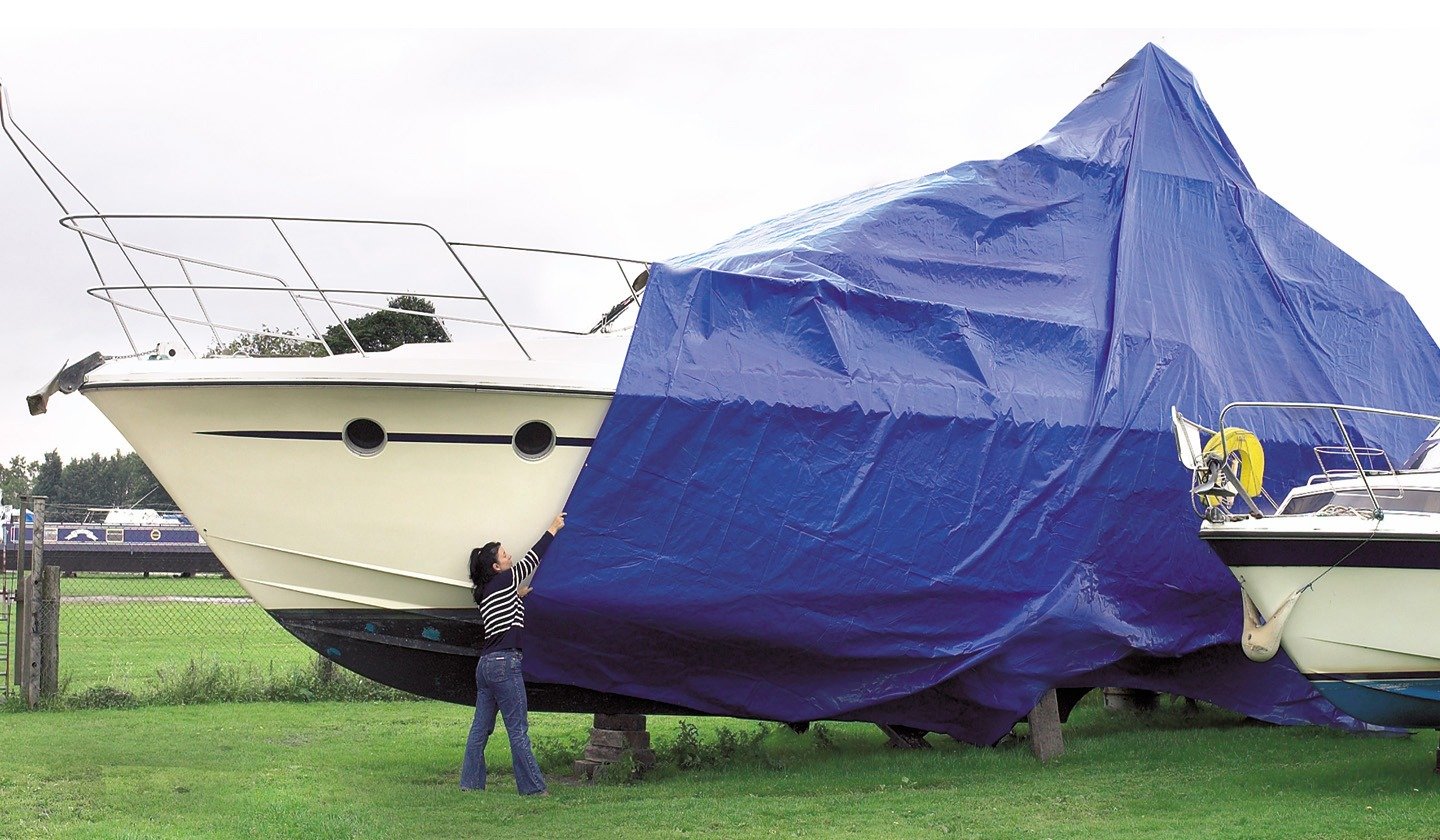 Benefits Of Using a Waterproof Tarp Cover
Finding the right boat protector can get very tricky. However, the tarp cover is the top protector for boats. It has many benefits such as:
You can use it in any season

It protects from rain and snow

It keeps your boat clean when not using it

It's waterproof

Works for all types of boats
Steps To Protect Your Boat With A Trap
If you're covering a boat for the winter or any other time when it isn't in use, you'll want to make sure that the boat's components are protected from prolonged exposure to the elements, such as extreme heat, rain, or snow.
Here's how you can use your tarp to cover your boat securely:
Prepare To Pad 
Make sure to pad your boat with a tarp before you position it over the boat. This will help keep things from getting damaged, scratched, or dented while your coverage is in place.
Pull The Tarp Over Your Boat And Secure It
Place the tarp so that one side hangs over each end of the boat. Pull the tarp over each end and secure it so that there are no gaps or holes to let water in or for other elements to get inside your boat's cabin area.
Check for Pooling Possibilities
Look for sagging areas and ensure that the water can drain off the boat's sides rather than pool on the tarp. A large pool of gathered water might cause stretching and tearing.
Let the Air In
While you want a close fit, you don't want it to be airtight, as this will cause mold to grow. Examine the edges for a location to prop open tiny gaps that won't allow rain in.
Beware of Gaps
Be sure that any gaps, such as a windshield or bow area, are covered securely with the tarp. You can use weather-resistant tape to seal up small holes and tears in your boat cover.
Reinforce Your Boat Cover With Bungee Cords
If there's a chance for wind while you're covering your boat, you might want to consider using bungee cords along the sides of the tarp for extra security.
Find The Tarp Cover For Your Boat At Fix & Feed
At Fix & Feed, we pride ourselves on offering the best products to our customers. We carry a great selection of tarp covers for boats as well as boat protectors that you can use at any time. Our Multi-purpose Blue Tarp is very useful for covering boats. Visit us today!