How to Protect Your Greenhouse from Weeds & Pest Problems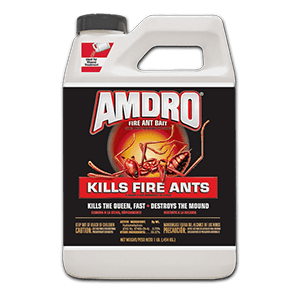 A greenhouse is an excellent tool to tend to garden projects outdoors all year round. However, protecting your plants from the outside elements and changing seasons is just part of it- weeds and pests can also ruin your hard work.
Nothing is worse than having to deal with weeds and pests in your greenhouse. This is not a problem that goes away with the snap of your fingers; it's a persistent problem that requires constant attention. It's when weeds are ignored that they become the leading source of pests.  
When you prepare with the right weed and pest control tips, you'll be able to protect your plants in the best way possible. These tips will save your harvest and business.
3 Tips To Keep Your Greenhouse Weeds & Pest Free
The most important tip is prevention. However, if you're already dealing with weeds and pests, here are a few ways to get rid of them as fast and safely as possible. 
1. Keep A Clean Greenhouse
To prevent any disease and keep your greenhouse pest-free, you must make overall cleanliness your top priority. Greenhouses require general upkeep, and as part of that, you should clean them at least once a year. When you clean your greenhouse, you'll be able to start each year pest and weed-free. 
2. Stop Existing Weeds 
You can control weeds that are currently invading your greenhouse with herbicide. One of the most easy-to-use and effective herbicides in the market is the Eraser AP 41 Grass & Weed Killer. All you need to do is apply the product via a sprayer only where the weeds are growing – to prevent affecting any crops or vegetation nearby. 
The Eraser AP 41 Grass & Weed Killer helps with weed control best when used on weeds approaching maturity. When applying this product, you must ensure that you're wearing goggles, gloves, and a face mask for your safety. 
3. Control Existing Pests
Some of the most common pests found in greenhouses include aphids, thrips, snails and slugs, and ants. When you have these pests invading your greenhouse, they will destroy your plants, whether by yellowing leaves, carrying plant diseases, and much more. A product that will help you with a pest problem is the Amdro Fire Ant Bait.
The Amdro Fire Ant Bait is a yard or greenhouse treatment bait. It works by attracting these pests to it and once they eat it or carry it back to their colony- kill it entirely. It is known for being strong enough to kill ants, and it won't affect your plants or crops.
Say Goodbye to Unwanted Weeds and Pests!
Keep the plants in your greenhouse safe without any threats, including weeds and pests. With products like the Eraser AP 41 Grass & Weed Killer and Amdro Fire Ant Bait, you'll be all set year-round. At Fix & Feed, we have both of these products and many more that can keep your greenhouse alive and thriving.