Reasons Why Contractors Need a Special Water Hose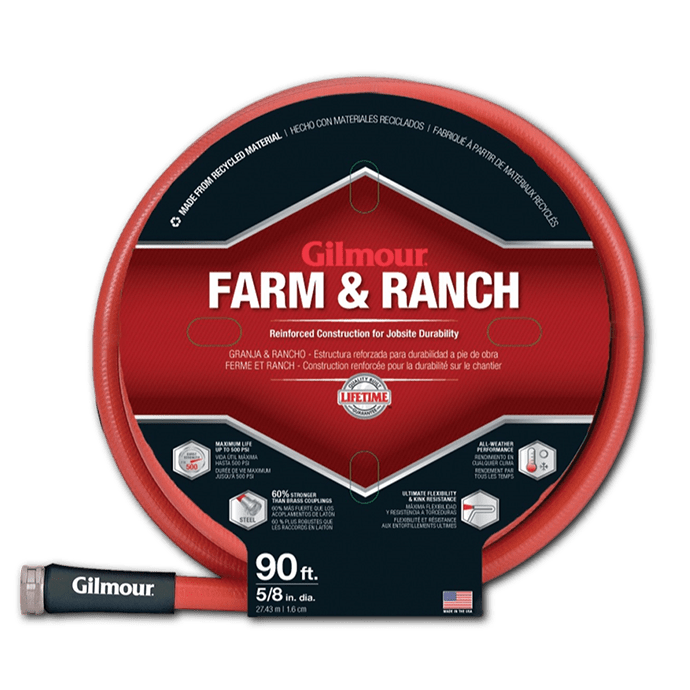 If you're looking for a hose, there's a good chance you'll get the wrong one. Whether you're a contractor or a professional lawn care provider, you might be interested in learning the reasons why you need a special water hose, a heavy-duty hose.
Contractors Need A Special Heavy-duty Hose
Any thin hose is susceptible to twisting, kinking, and tangling. If you're frustrated by continually unwinding or retracing your hose to get rid of kinks, you deserve a never-kink hose that prevents tangles and twists in the first place.
A heavy-duty hose will last a long time. This type of hose will not only remain smooth, but you will be able to reap the advantages for years to come.
As a contractor, you must guarantee that your hose delivers a constant, even flow across your garden or lawn. Brown spots, dead blooms, and a shoddier line can all occur if your flow is uneven. Heavy-duty hoses can withstand professional use.
You get the finest in thicker hose technology with a heavy-duty hose. That means it's less prone to fracture or break than hoses that are thinner and more flexible. While heavy-duty hoses aren't as flexible as their lighter counterparts, you'll still have plenty of freedom to move your hose if you go for the longer versions.
The Gilmour Farm & Ranch Hose 
This water hose is designed to handle the toughest duties on farms and ranches, and it's guaranteed to withstand kinking and abrasion. All this so you can get the job done correctly any time of the year.
Description:
500 PSI burst strength maximizes hose life.

Heavy-duty metal coupling with O-rings for a tight, durable seal.

Protective collar minimizes kinks at the faucet.

Made in the U.S.A. 
If your hose needs to withstand your working circumstances, heavy-duty hoses are your best bet for a long-lasting hose. In Texas, you can find this type of hose called Gilmour Farm & Ranch Hose 5/8x90ft at Fix & Feed. 
To find out more about it, visit Fix & Feed stores. We have everything you need to get your job as a contractor done right. Don't hesitate to get in touch with us for more information.