RV Accessories you Need for Your Next Road Trip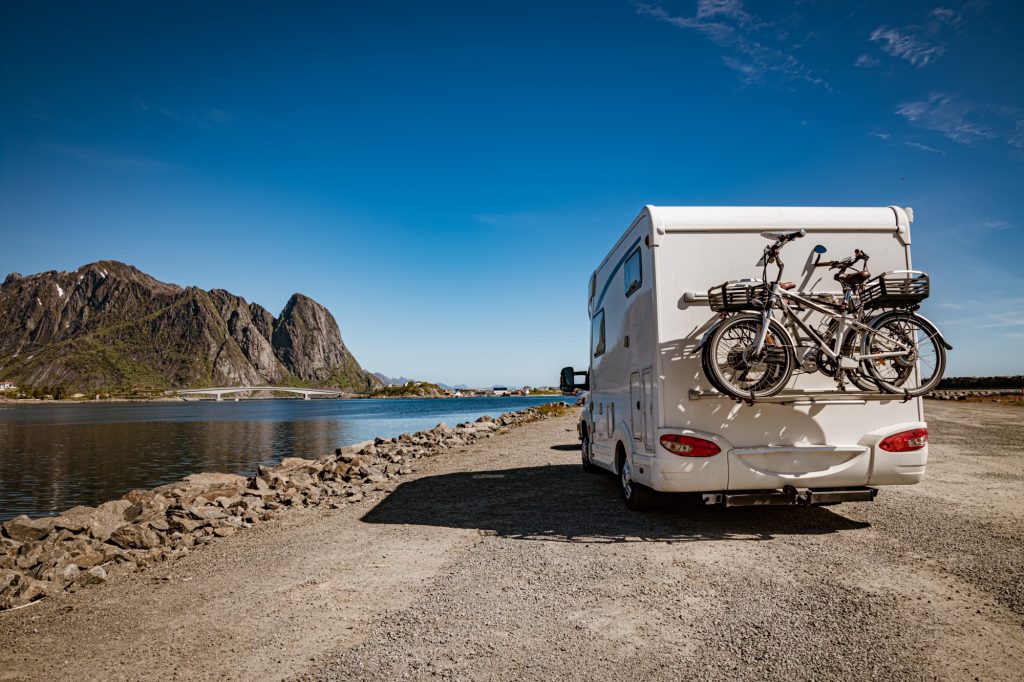 Once you've got an RV for your road trip, done all the inspections, and got the paperwork finished with, you'll want to make sure the RV is well prepared. Your RV may not come with all the accessories necessary, so you'll need to invest in some must-haves. 
In this post, we've selected an array of equipment and additions to consider investing in before you hit the road. Let's jump right into it. 
Holding Tank Treatment 
When it comes to washroom use in an RV, you will have to regularly clean, maintain, and empty the holding tanks. If done right, it won't necessarily be a dirty job, and with the proper treatment, odors can be eliminated, and water will be flowing with little to no issues at all. 
Holding tank treatments are all meant to do the same thing, deodorize the tank's contents, and break down any solids, making them easier to flush down. Bacterial treatments can break down the waste, preventing any clogging along with odor control.

Enzyme treatments use proteins to break down waste and prevent residue from forming inside the tank. However, they are not sufficient for odor control. Holding tank treatments come in several forms, including powders, drop-in packets, and liquids. 
Electrical Adaptors 
If you're staying at a campground, their electrical connections may not match the RV's electrical system. You may find yourself with a power connection that is lower or more than your RV's electrical system.  
That's why you'll need an RV electrical adaptor to make the electrical connection, which will enable you to connect and draw power. Electrical adaptors are easy to use; they simply plug in between your RV's power cord and the available electrical outlet. 
Wheel Chocks
RV wheel chocks are sturdy wedges that fit right under your tires. Wheel chocks are necessary for your trailer to keep them from rolling away. Parking brakes will work well to keep the wheels in place but are not reliable on their own. 
Whether your RV is parked in the driveway or at a campground, always ensure the wheels are locked in. Wheel chocks will prevent slipping and movement when going in and out of the RV.
Water Filters 
Having clean water is critical, no matter where you are. You never know what kind of water you'll be getting when you're on the road or camping out. An RV water filter is not just to filter the water you drink, they also serve to keep your entire water system clean from anything that gets taken in at a water hookup. 
Campground water quality can differ, which means you may be getting different types of sediments and junk into your pipes. If you do not use an RV water filter to stop these particles from entering, they can result in clogged and damaged pipes and unsafe drinking water. 
Antifreeze
During the winter months, the drop in temperatures can cause damage to the water pipes in your RV, in the worst case scenario they may even burst. To prevent such damage from happening, it is recommended to use antifreeze, a solution which is able to prevent pipes from bursting by offering protection for extremely low temperatures.
Antifreeze is one of the most important accessories you'll need to have on hand to protect your RV during the cold months. You can choose between ethanol or glycol based antifreeze products. 
Find the Best RV Accessories in Texas
If you're located in the greater Texas area and are looking for high-quality RV accessories for your next road trip, visit a Fix & Feed store near you. Fix & Feed has four convenient locations in Commerce, Sulphur Springs, Bonham, and Quinlan. Visit us in-store for a variety of RV accessories.