Steps For Building The Perfect Deck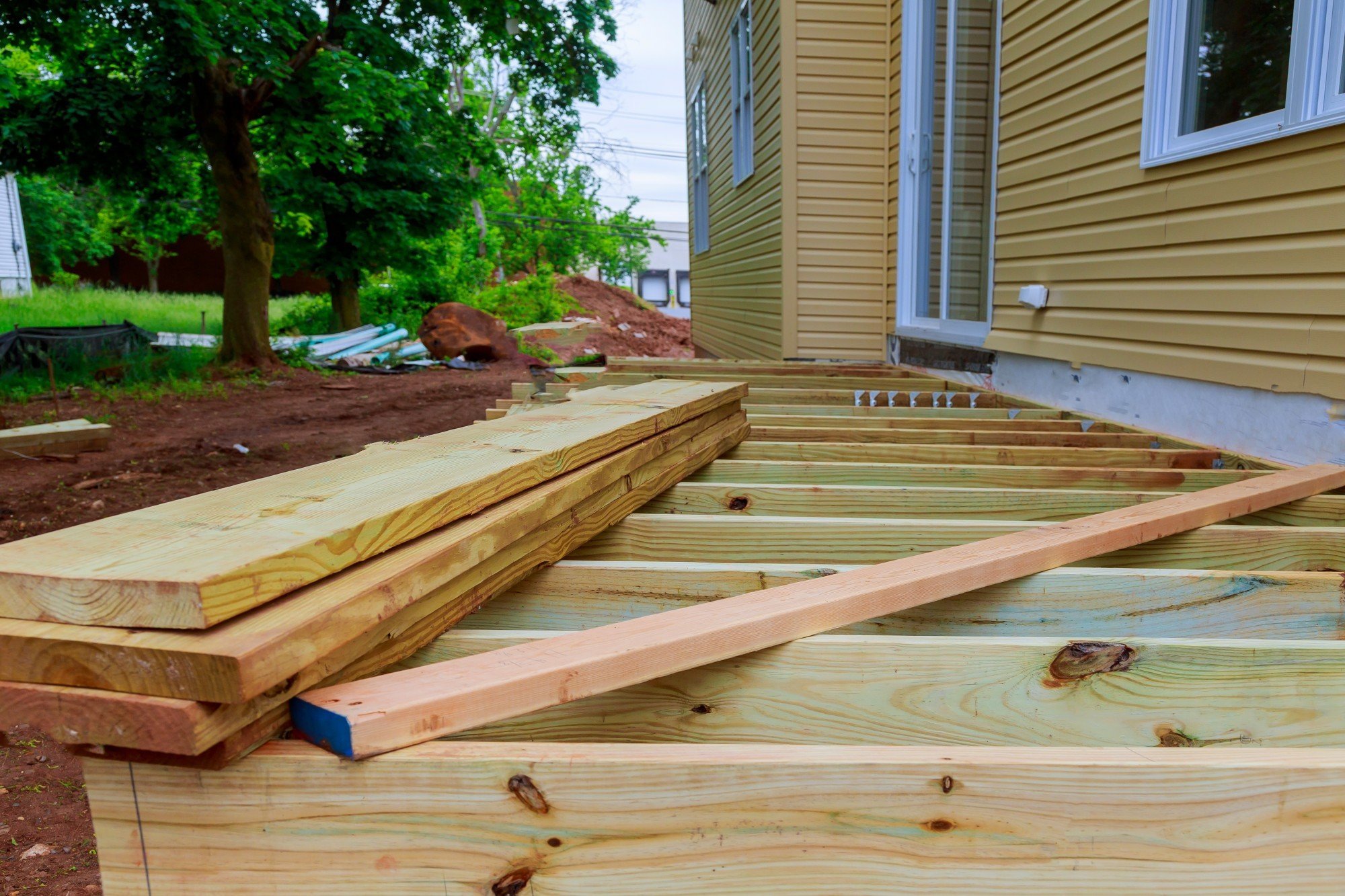 Having a deck can be a valuable asset to your home. It's a place to entertain your friends and family or to lay back and relax simply. Building a deck is the ultimate backyard DIY project. It takes time and work, but not to worry, though it seems intimidating, our step-by-step guide and must-have tools will help you through the entire process. 
It's essential to have a list of required materials and ensure you have all the required tools on-hand to make the job a lot easier. No matter which type of deck you choose to build, you'll need a plan in place to ensure everything goes smoothly. Keep reading to find out everything you need to know for creating the perfect deck. 
Safety Tips 
Before you get building, you'll want to ensure you the job is done safely. Make sure you follow the required safety procedures: 
Always wear safety glasses and a head covering, such as a helmet. 

Wear a dust mask when using striking tools when cutting lumber and mixing concrete 

Do not wear gloves when operating power saws. 

Use GFCi protected power cords when working with power tools outdoors.

 

Use manufacturer-approved hardware and fasteners for all wood products.
Tools To Have On Hand 
Once you've got your safety list checked off, you'll want to ensure that you have all the necessary tools on hand. If you require tools for your DIY deck project, you'll be able to find them at your local Fix & Feed store in Texas. Here are a few of the items you'll need to have:

Yellowwood

prime treated: We highly recommend yellow wood prime treated as the choice of lumber for your deck. 

Cable fasteners 

Deck screws 

Drills 
Step 1: Measure, Dig Footings and Install Ledger
Once you've planned your deck and have an overall outline decided on, you'll need to measure the dimensions, cut your material, dig your post holes or footings and install a ledger. These are the structural support bases of your deck. 
Step 2: Build and Install Deck Framing 
Building your posts, beam, and joists create your deck's frame where your deck boards will lay once your deck is complete. This step includes constructing the beams, selecting and installing the joist panels, nailing in your joist hangers, and installing your header. This will allow you to build a sturdy, leveled deck frame. 
Step 3: Installing the Decking Boards 
Once your deck frame is completed, and all the joists are attached, you'll need to install the decking boards. Laying and fastening your deck boards correctly will help ensure that you can account for shrinkage and the overall aesthetic. 
Step 4: Build Stairs and Railings 
At this step, your deck is nearly complete. To build the stairs and railings, you'll need to take the stairs' measurements, install the wooden frames, attach the railing posts and treads. Ensure you permanently fasten the wood portions to the caissons by bolting down the anchor brackets and driving in nails through the perimeter. 
Find Everything You Need at Fix & Feed
If you're working on a DIY deck project, you'll want to make sure you have everything you need before you start. At Fix & Feed, you can find everything under one roof, from the wood you need to all the tools or fasteners to complete the job efficiently. 
We are a Texas-based hardware store with locations in Commerce, Bonham, Sulphur Springs, and Quinlan. Our helpful and friendly staff will help you with any questions or concerns you have so you can get the job done as best as possible. Visit us in store for a variety of promotions.