The Beginners Guide to BBQ Pellets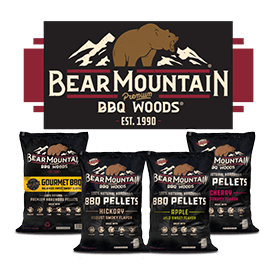 Barbecue pellets are small pieces of compressed organic material that have been processed to remove any dust, dirt, and other contaminants. They burn cleaner than charcoal briquettes and produce little ash. 
Pellets can be made from a variety of sources including hardwoods such as oak, hickory, pecan, or fruit woods such as apple or cherry. Barbeque pellet grills use these small pieces of compressed organic material in place of the charcoal briquettes traditionally used by many grillers. The result is food that tastes better with less work!
Keep reading to learn more about pellet grills and how you can make use of them.
Benefits of Using Pellet Grills
Pellet grills can make your life a lot easier and offer a variety of benefits such as the following:
They are versatile as you can barbeque, smoke, roast, grill, or bake in a pellet grill.

Pellet grills are capable of heating up within ten to fifteen minutes.

Given pellet grills allow for temperature control in five-degree components, this allows for heat control.

You don't have to worry about over-smoking food on a pellet grill, and the smoke flavor is rather subtle than what you might get from wood or charcoal fire.

Pellet grills function similar to a convection oven, which allows for even cooking of foods.

They come in a variety of flavors such as hickory, pecan, alder, mesquite, cherry, apple, maple, and so much more. 
Bear Mountain Premium Hardwood Pellets 
When it comes to selecting a brand, our top pick is the Bear Mountain Premium Hardwood Pellets. It's a unique blend that works well with any kind of food you cook, whether it be fish, veggies, or even a brisket. These hardwood pellets are a perfect blend of 100% premium, all-natural oak, hickory, maple, and cherry hardwoods with no added fillers or flavors. 
Fix & Feed Your Local Hardware Store 
Fix & Feed is a local hardware store that was built on an entrepreneurial spirit that rewards hard work, a growth mindset, and quality service. Fix & Feed is committed to providing the best customer service which has led to year-over-year growth for over two decades.

If you're in need of a home improvement store or hardware store, look no further than Fix & Feed.