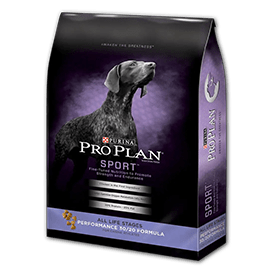 Dogs who compete in competitions have different requirements than the average household pet. Feeding a dog whose gearing up for the competition is much like providing it with the fuel it needs to work its magic. For them to compete at the best shape and efficiency possible, it's important to provide your dog with the right dog food. 
Keep reading to learn more about the importance of quality dog food for competitive dogs and our top pick.
Nutritional Needs For Performance Dogs
Diet can have major impacts on dogs' performance in competitions such as agility, flyball, and obedience trials. For example, diets high in fat may cause obesity in dogs and limit their performance. Furthermore, if a dog is not getting the right nutrients to meet its dietary requirements, it can impact coat conditions and intestinal health.
Any animal to perform at peak levels needs quality food that meets all its nutritional needs! For some animals, this might be more important than others.
What can you do to make sure your dog is getting the right diet? It starts with providing food that meets all their nutritional needs – some dogs may require a greater protein intake and some less fat while others require more fiber in their diet. 


Purina 30/20 Performance 37.5 
The Pro Plan Purina is a high-protein formula made for dogs. It is made up of real chicken and fortified with guaranteed live probiotics to support the dog's digestive and immune health. The build-up of 30% protein and 20% fat helps fuel metabolic needs and muscle build-up.
Additionally, the EPA, an omega-3 fatty acid, and glucosamine will help support its joint health and mobility.


Get Your Dog The Nutrition It Needs
There are pet stores all over the world that sell pet food for dogs. It's important to find a pet store in your area because they can help you find the best dog food possible for your pet. The type of dog food you choose will depend on what type of competition your pet is participating in and whether or not it has any allergies. 
At Fix & Feed, we are pleased to offer a variety of products and only the best quality dogs food to ensure your dog gets the nutrition it needs before the competition. We are a home improvement store that can provide everything you need for your home and pets.