The Best Fuel For Small Engines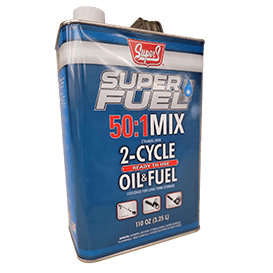 When it comes to machinery with smaller engines, you'll need gas or fuel to keep them working and in good shape. Whether it be a lawnmower or other outdoor power equipment, choosing the right fuel to keep your small engine running is crucial in its overall maintenance and performance. 
Keep reading to learn all there is to know about the maintenance of smaller engines and which fuel is the best option. 
Fuel Should Meet The Following Requirements 
Fuel for your outdoor power machinery or lawnmower should meet the following criteria: 
Clean, fresh, and unleaded 

Gasoline with up to ten percent ethanol is acceptable. A lesser amount is the better option for smaller engines.

Do not use unapproved fuel types or modify your engine to run on different kinds of fuels as this can cause damage. 
TruFuel – The Best Option For Your Small Engine 
This four-cycle small engine fuel contains no ethanol and will stay fresh for over two years after opening and if unopened, five years. This will ensure you are able to use the fuel over the course of the next season. It's a great option for long-term storage and provides easier start-up, increased trigger function, and smoother idling. 
Fix & Feed, Your Trusted Hardware Store 
We are a local hardware store built on an entrepreneurial spirit and one that rewards hard work, a growth mindset, and only the best customer service. We pride ourselves on focusing on being approachable, affordable, and accessible. 
Almost twenty-five years later, these principles have continued to guide the second generation of family leadership. Fix & Feed believes that customer and team member growth are what will drive organizational success. We will continue to invest in their team by providing learning and growth opportunities to our staff to ensure they remain valued. 
As a one-stop shop for just about everything you might need, Fix & Feed is committed to providing only the best quality products on the market.