Do You Know Which Occupations Require A Ladder?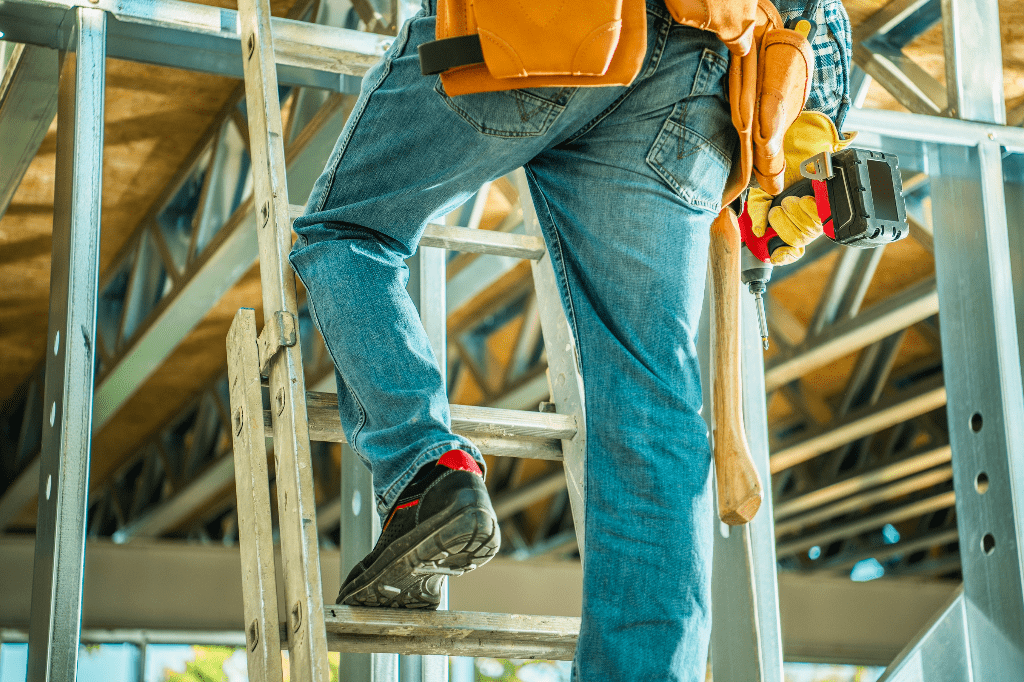 Owning a ladder is not only useful when it comes to putting up the Christmas lights, but it's part of the most important tools in some professions. 
Most handymen and construction employees work with ladders. Sometimes, they have to spend the whole day climbing up and down ladders to perform their job correctly. If you want to know if your job requires you to have a high-quality and resistant ladder, check out this list of occupations that commonly use one.
You Will Be Using A Ladder If You Work As A…
Agricultural Technician
An agricultural technician works on a farm, primarily caring for cattle and assisting with the crops. This career entails using a variety of equipment to grow crops and manage the animals. For some of the activities you'll undertake in this field, you'll most likely require a ladder.
Warehouse Employee
A rolling ladder is used by warehouse team members daily. This can be a little risky, even with the best ladder. Before you accept this job, make sure you've been trained in ladder safety or that you already know how to operate this type of ladder.
Landscaping
You'll almost certainly need a ladder when you do outdoor work with trees and other tall plants. Depending on the task, an A-frame ladder, extension ladder, and perhaps even a tripod ladder might be required.
Construction & Brickmason
Ladders are frequently used in the construction sector for various duties. If you work in construction, you'll need to understand ladder safety basics. When you work with bricks, you'll also use a ladder frequently, especially while building a tall surface.
Painter
Painting is dangerous, especially when working on the top of buildings or at heights. As a painter, you'll be climbing up ladders for the higher parts and ceilings. You may need to work at elevations outside or on steps. As a painter, you must understand how to safely utilize various types of ladders.
Climb Safely With The 8 Ft. Werner Ladder
If you're going to climb, you'd better do it with the best ladder on the market! The Werner 8 ft. Fiberglass Step Ladder loads up to 300 lbs. and provides 12 ft reach. Your safety is guaranteed with its non-slip steps, which provide stability and comfort, and its OSHA certification for safety. 
Werner 8 ft. Fiberglass Step Ladder is multi-functional and convenient. It has a HolsterTop Pro with hardware bins and a magnetic strip to keep tools organized and accessible as you work. Heavy-duty internal spreaders are included for easy opening and closing without making you lose any time. 
Find The Best Hardware Store
Fix & Feed is well known for its stress-free shopping experience. Every customer leaves our stores completely satisfied with what they've found and the assessment they receive. If you're thinking about shopping for a new ladder, we've got a great variety of step ladders from the best brands on the market!
Find the amazing OSHA and ANSI-certified Werner 8 ft. Fiberglass Step Ladder in our stores; the best price you'll find within kilometers!